Persian Lessons of Official Selection of the 10th BJIFF Selected as Belarusian Entry for Oscar, Expected to Be Screened in China
  Persian Lessons, as a film of Official Selection of the 10th Beijing International Film Festival (BJIFF), was selected as the Belarusian entry for the Best International Feature Film at the 93rd Academy Awards. During the Beijing Film Panorama at the 10th BJIFF, it was difficult to grab a ticket of the film. Now, it is widely discussed among movie fans.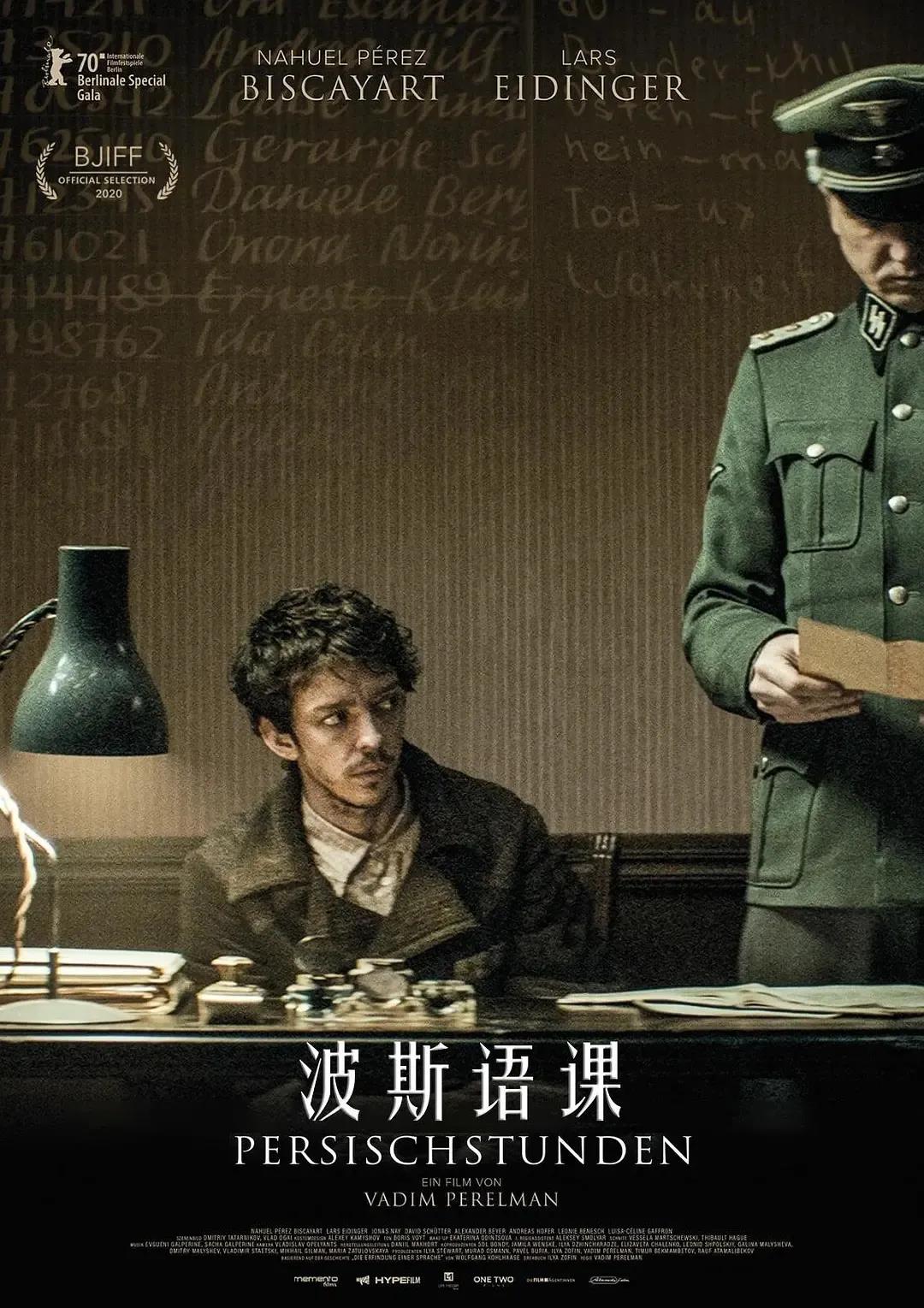 With Ilja Zofin as the screenwriter, Persian Lessons, is directed by Vadim Perelman, who is also the director of House of Sand and Fog, an Oscar nominee, and Izmeni, a highly recognized comedy. It is adapted from a best-selling German novel The Invention of a Language by Wolfgang Kohlhaase. The film premiered at the Berlin International Film Festival on February 22, 2020 and was screened at the 10th BJIFF on August 29, 2020 as its debut in Asia. It was so popular at the BJIFF that fans scrambled for one ticket for the only offline screening. After that, it received rave review, gaining a score as high as 8.5 at Douban.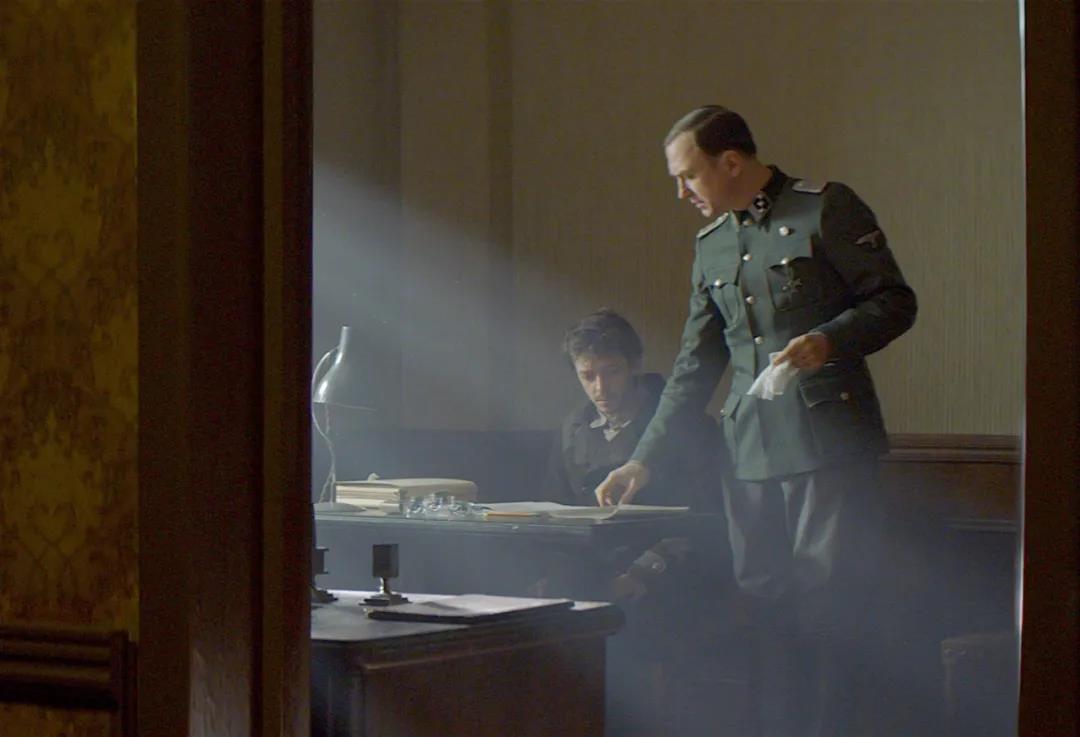 The film tells the story of the young Belgian Jew Gilles (Nahuel Pérez Biscayart), who is arrested by the Waffen-SS and sent to a concentration camp in Germany during World War II. In order to survive, he first uses a bilingual collection of Persian poems to falsely claim that he is a Persian, under the pseudonym "Reza", hoping to steer clear of being killed. The lie temporarily works, but he has to make up more absurd lies for keeping his fake identity true. German military officer Koch (Lars Edinger) saves his life and dispatches Gilles to work in the camp kitchen where he takes charge, provided that Gilles teaches him Persian in free time.
  In fact, Gilles knows nothing about Persian, so he has to fabricate a language out of thin air, and engrave every "Persian" word he taught Koch in mind. In a bid to make the memory process simple, he uses the names of Jews imprisoned in the concentration camp as the roots to create thousands of "Persian" words, and starts the thrilling Persian lessons.
  Self-introduction always marks the start of learning a language, such as "my name is XX", "I am X years old", "I have an XX". By saying these, Koch unconsciously exposes much of his privacy to Gilles, and also reveals his study motivation. He has dreamed of opening a German restaurant in Tehran, Iran, after the war and reuniting with his brother who has settled there. The relationship between the teacher and student gradually becomes extremely complex and full of tension: Gilles is both a prisoner and a teacher. He sometimes even serves as Koch's confidant, but sometimes he is a wretched prisoner, who may be killed by his student.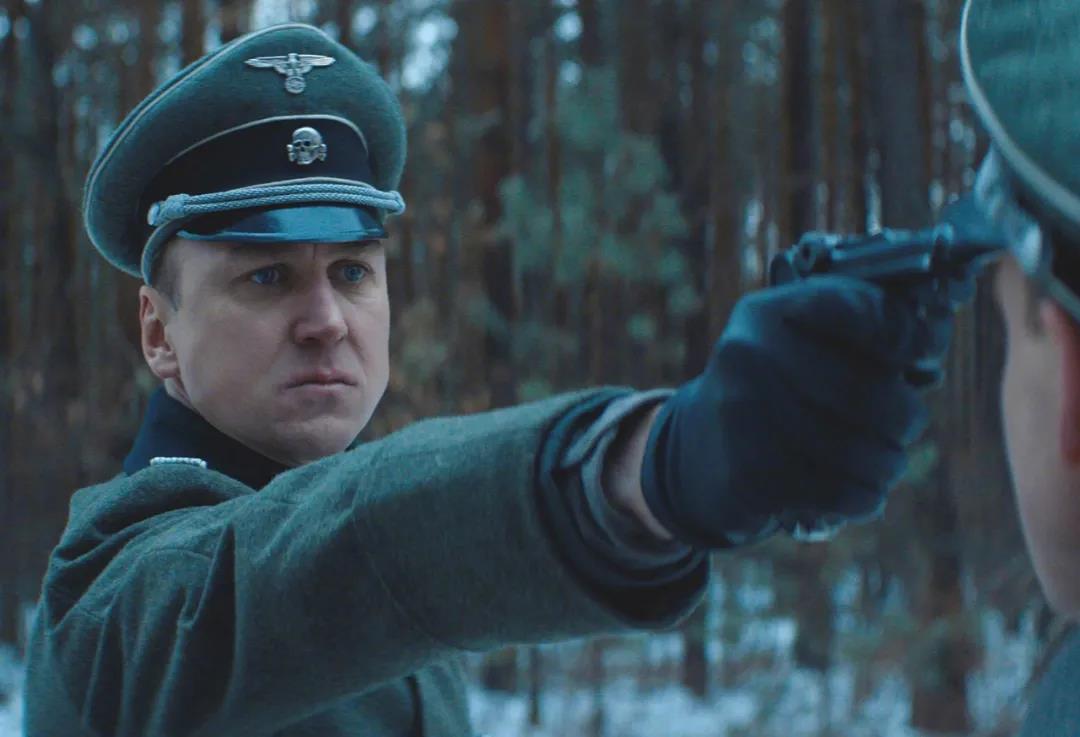 In the brutal environment, Koch becomes dependent on Gilles little by little, and even begins to protect him. A few months later, when the abnormal relationship between the two people leads to others' jealousy and suspicion, a real Persian comes to the concentration camp. Gilles keenly realizes that a wrong move might unmask his lies. At this time, the cat and mouse game seems to really begin.
  Far removed from classic movies like Schindler's List or Son of Saul, Persian Lessons attempts to depict various characters in the Nazi concentration camps during World War II in a more inhibited way. The German military officers represented by Koch are moody, however, they also have dreams and make jokes. When he recites a "Persian" poem created by himself in a German way, the audience will be moved. The Jewish prisoners represented by Gilles must be meticulous. But he wittyly created "Persian", not only for protecting himself, but also comforting his tragic companions in another way. As Gilles says: "You don't know their names, but it doesn't mean that they don't have a name." The intricate relationship between Gilles and Koch is finally debunked at the end of the film. The restrained emotion together with tolerance throughout the film is released at last, presenting unparalleled and impressive power.
  Nahuel Pérez Biscayart, the leading actor of the film, is also the protagonist in 120 Beats Per Minute and See You Up There. For the former, he won with his outstanding performance the 23rd Lumières Award for Best Actor and the 43rd César Award for Most Promising Actor. He boasts a great talent for acting and language, as evident by 6 languages he can speak. Born in Argentina, he only started to learn French at the age of 25, but now he already plays a role in French films. And in this film, he shows fluent German in main lines. During the 10th BJIFF, Nahuel also displayed his language aptitude for Chinese in his video to Chinese audience, which surprised film fans in China greatly. In Persian Lessons, "language" is also an important element, which makes his performance more attractive.
  The good news is here. Persian Lessons may be introduced recently and screened next year. For those who failed to grab a ticket at the 10th BJIFF, they can look forward to further information.