Film Solicitation for the 11th BJIFF "Beijing Film Panorama" Launched!
  The 11th Beijing International Film Festival (BJIFF) will be held in mid-to-late April 2021. The "Beijing Film Panorama" section now starts to solicit films from all over the world.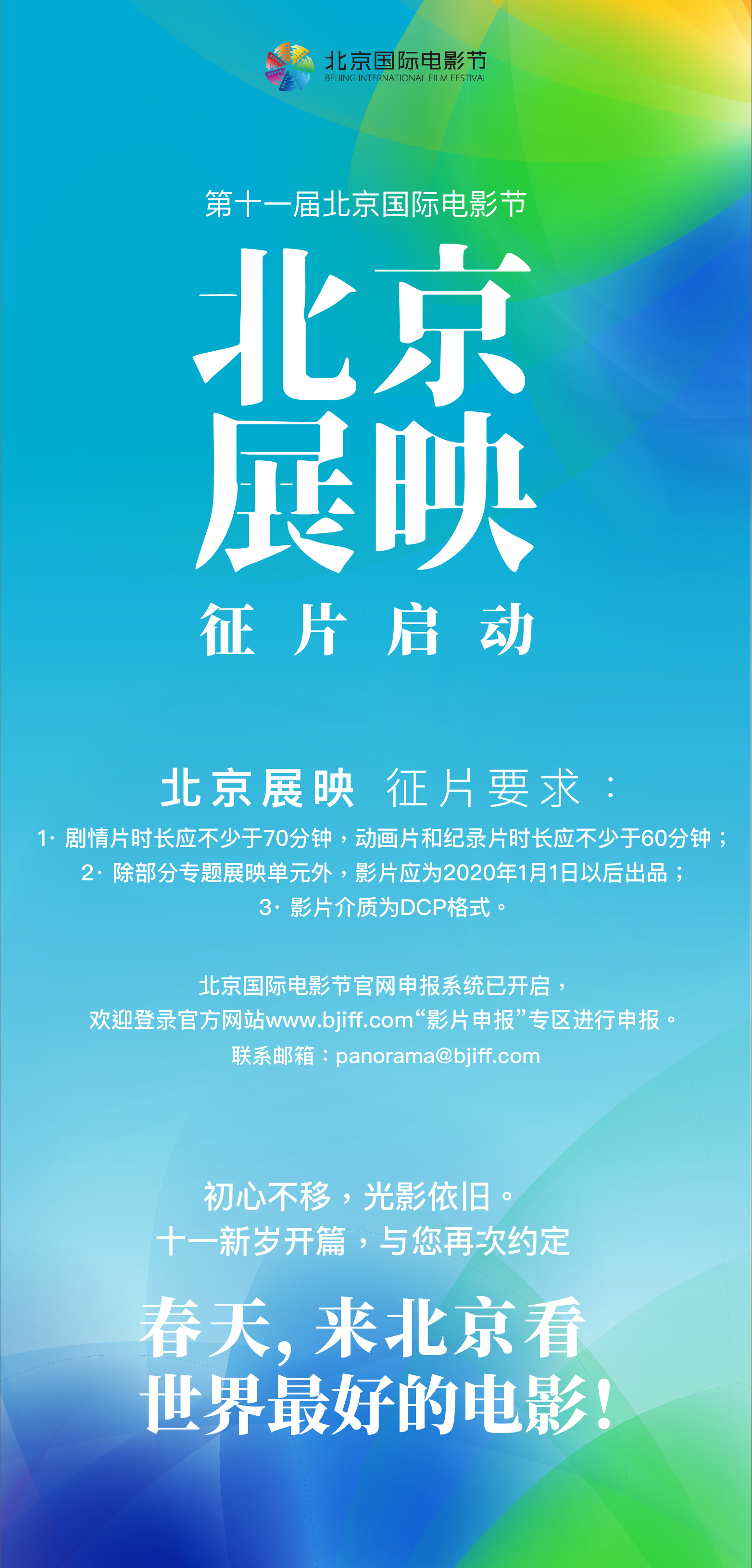 Solicitation Requirements:
  1. Feature film shall be not less than 70 minutes; animation film and documentary shall be not less than 60 minutes;
  2. Except for those for some special screening sections, the film should be produced after January 1, 2020.
  3. The film shall be in DCP format.
  The application system on the official website of the BJIFF is open now. Please visit www.bjiff.com to click "Film Entry" for application.
  E-mail: panorama@bjiff.com
  Remain true to our original mission, as the light and shadow remain unchanged. At the brand-new 11th BJIFF, we promise again: "In spring, watch the world's best movies in Beijing!"