Poster Released, Persian Lessons of BJIFF Official Selection to Be Screened This Month
  Persian Lessons, a film of World War II, recently released a poster and a teaser. It will be screened nationwide on March 19, 2021.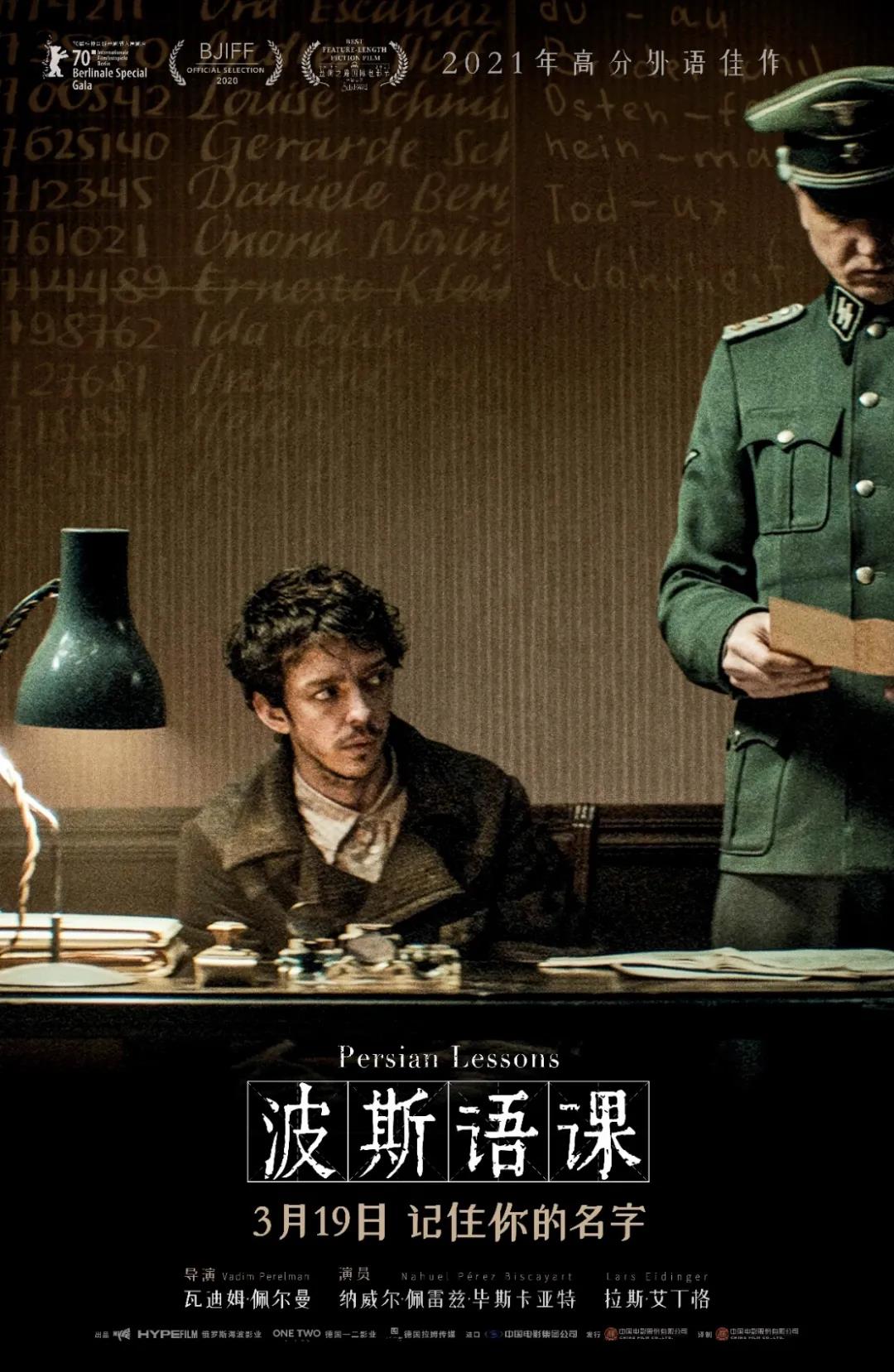 Poster of Persian Lessons
  Persian Lessons, a film of Official Selection of the 10th Beijing International Film Festival (BJIFF), was screened at the festival as its debut in Asia, which was so popular that fans scrambled for one ticket for the only offline screening. Up to now, the film gains a score as high as 8.3 at Douban. Director Xie Fei also commented the film at the platform: " 'Life is full of surprises. It depends on whether you can find them.' After watching it, you will believe that's correct! "
Chinese teaser of Persian Lessons
  With Ilja Zofin as the screenwriter, Persian Lessons, is directed by Vadim Perelman. It is adapted from a best-selling German novel The Invention of a Language by Wolfgang Kohlhaase. The film tells the story of the young Belgian Jew Gilles (Nahuel Pérez Biscayart), who is arrested by the Waffen-SS and sent to a concentration camp in Germany during World War II. In order to survive, he falsely claims that he is a Persian, under the pseudonym "Reza", hoping to steer clear of being killed. The lie temporarily works, but he has to make up more absurd lies for keeping his fake identity true. German military officer Koch (Lars Edinger) saves his life and dispatches Gilles to work in the camp kitchen where he takes charge, provided that Gilles teaches him Persian in free time.
  In fact, Gilles knows nothing about Persian, so he has to fabricate a language out of thin air, and engrave every "Persian" word he taught Koch in mind. In a bid to make the memory process simple, he uses the names of Jews imprisoned in the concentration camp as the roots to create thousands of "Persian" words, and starts the thrilling Persian lessons.
Still of Persian Lessons
  Far removed from classic movies like Schindler's List or Son of Saul, Persian Lessons attempts to depict various characters in the Nazi concentration camps during World War II in a more inhibited way. The German military officers represented by Koch are moody, however, they also have dreams and make jokes. When he recites a "Persian" poem created by himself in a German way, the audience will be moved. The Jewish prisoners represented by Gilles must be meticulous. But he wittyly created "Persian", not only for protecting himself, but also comforting his tragic companions in another way. As Gilles says: "You don't know their names, but it doesn't mean that they don't have a name."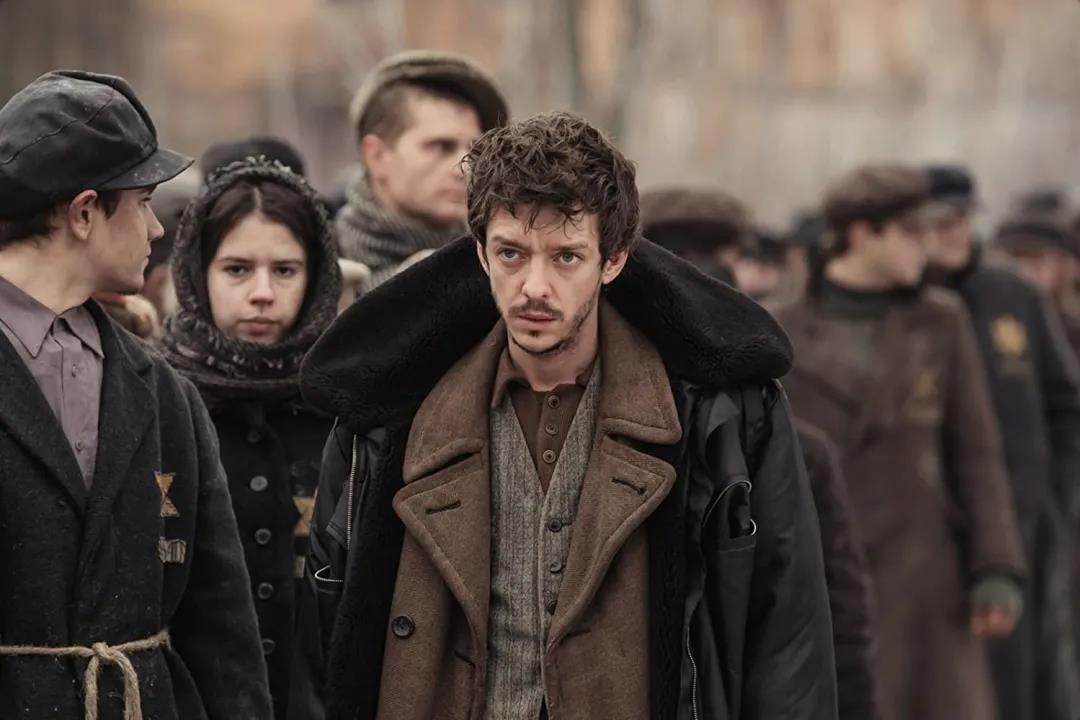 Still of Persian Lessons
  The film has illustrious cast and crew. Vadim Perelman, is also the director of House of Sand and Fog, an Oscar nominee, and Izmeni, a highly recognized comedy. Nahuel Pérez Biscayart, the leading actor of the film, is also the protagonist in 120 Beats Per Minute and See You Up There. For the former, he won with his outstanding performance the 23rd Lumières Award for Best Actor and the 43rd César Award for Most Promising Actor.
  He boasts a great talent for acting and language, as evident by 6 languages he can speak. Born in Argentina, he only started to learn French at the age of 25, but now he already plays a role in French films. And in this film, he shows fluent German in main lines. During the 10th BJIFF, Nahuel also displayed his language aptitude for Chinese in his video to Chinese audience, which surprised film fans in China greatly. In Persian Lessons, "language" is also an important element, which makes his performance more attractive.
  Filmniks have been looking forward to this excellent work for a long time. Let's meet in the cinema on March 19!