Online Premier and Meet-and-greet with Cast & Crew of Undine at Online Cinemas of BJIFF on September 9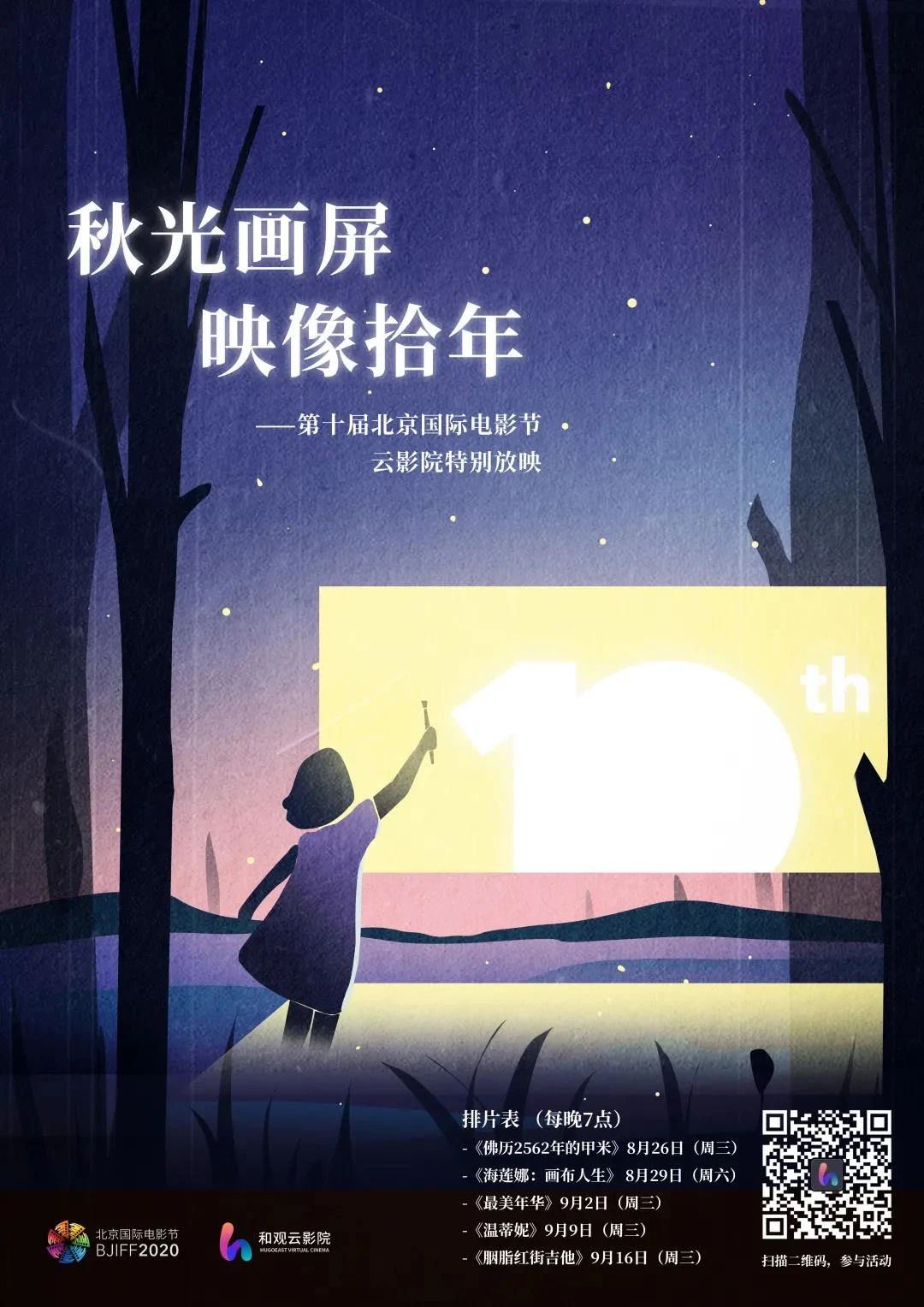 4th Stop | 7 p.m., Next Wednesday (September 9)
Undine
Water spirit, ancient curses, contemporary fables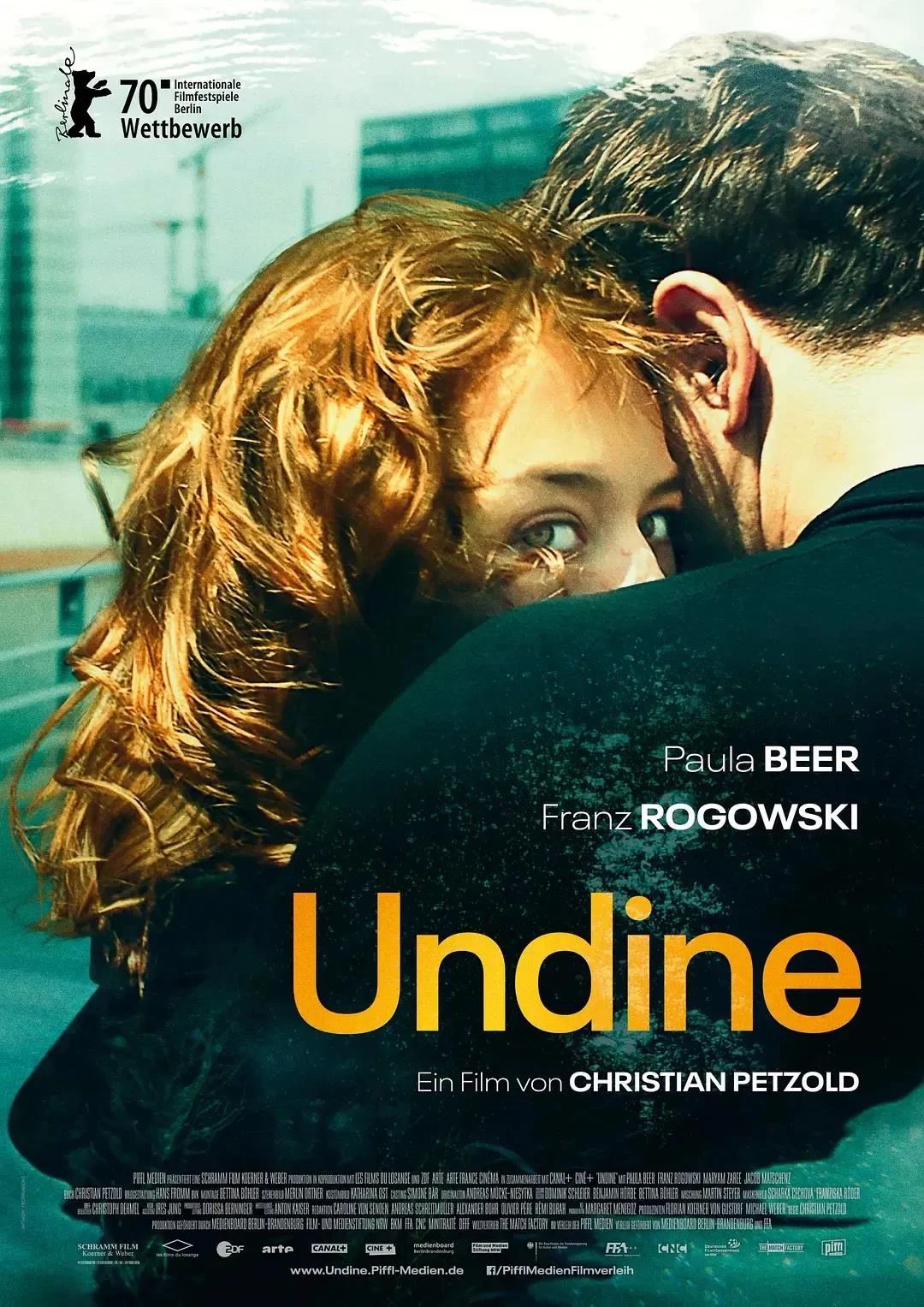 Feature film / Love story | 90min / Germany / France | German / 2020
Director / Screenwriter | Christian Petzold
Casts | Paula Beer / Franz Rogowski / Maryam Zaree / Jacob Matschenz / Anne Ratte-Polle
Undine tells a story set in Berlin, Germany. The heroine Undine (Paula Beer) is a consultant for the city development bureau, and acts as a presenter in a museum, focusing on the research on the city development.
As the film begins, her boyfriend Johannes (Jacob Matschenz) wanted to break up with her, when an ancient curse was about to come true.
As a medieval myth goes, Undine, or Ondine, is a water spirit who becomes human when she falls in love with a man. However, should the man be unfaithful to her, she would kill him and return to the water. Seriously, she warned her boyfriend: if you leave me, I will have to kill you. But her boyfriend still left dismissively.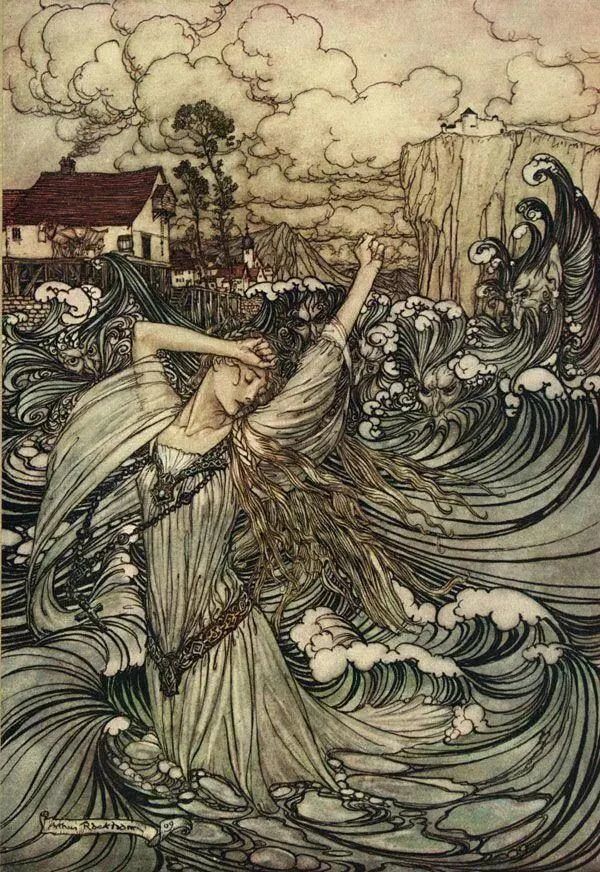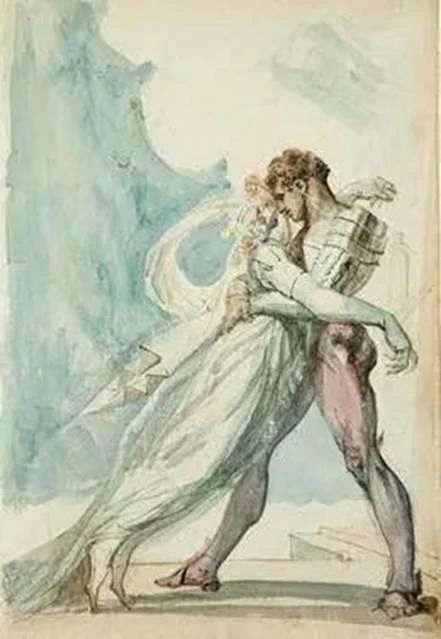 Mythological Image of Undine
At that time, another hero appeared. Christoph (Franz Rogowsky) is an industrial diver working in a reservoir area in western Germany. Devastated by her break-up with her boyfriend, Undine met Christoph in a cafe, who was thrilled by the presentation. The man was generous in praising her clear and vivid presentation in the museum.
Suddenly, the fish tank in the cafe fell apart accidentally, and Christoph offered to protect Undine. Despite being lightly scratched by the glass, she fell in love with Christoph at that moment.
Therefore, Undine began to run westward from Berlin. Burying a secret deep inside, she hoped to break the old curse and take control of her own happiness.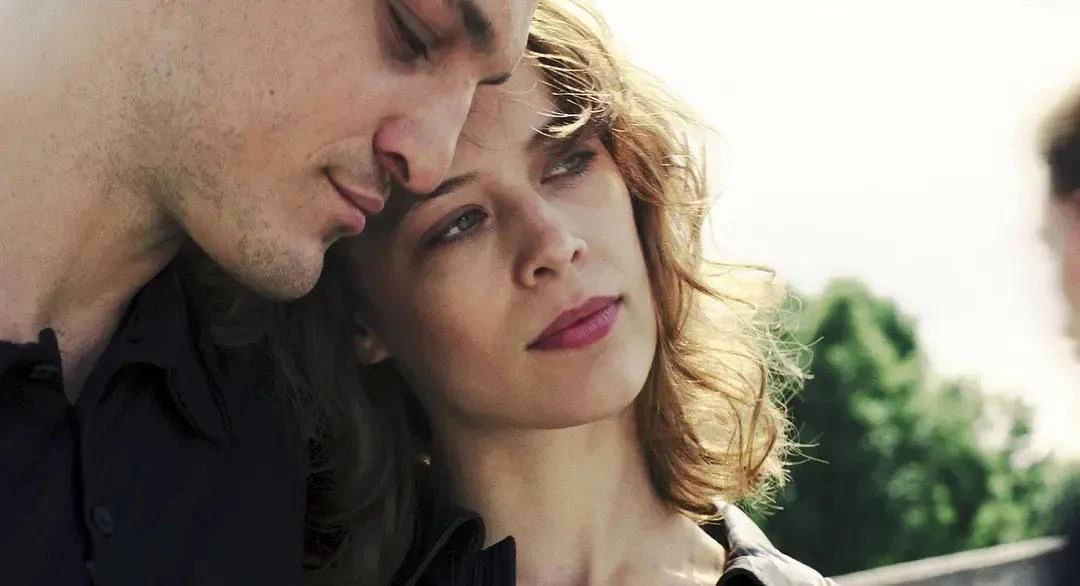 Stills of Undine
Reviewing Petzold's productions, we could see his heroines have similar ambitions: they yearn for a life free of tragedy, oppression and the historic shadow of Germany during the 20th century. Few male directors have been so committed to a female-centered narrative as Petzold does.
The actress Paula Beer, who played Undine, landed Silver Bear for Best Actress at the 70th Berlin International Film Festival, once again speaking volume for her brilliant performance. Almost a household name in Germany, Paula Beer initially earned a reputation for playing Anna who lost her husband in Frantz (2016). She has played Marie in Transit (2018), directed by Petzold. Moreover, she played the ambitious banker Jana Liekam in Bad Banks (2018), a hit TV drama in Germany.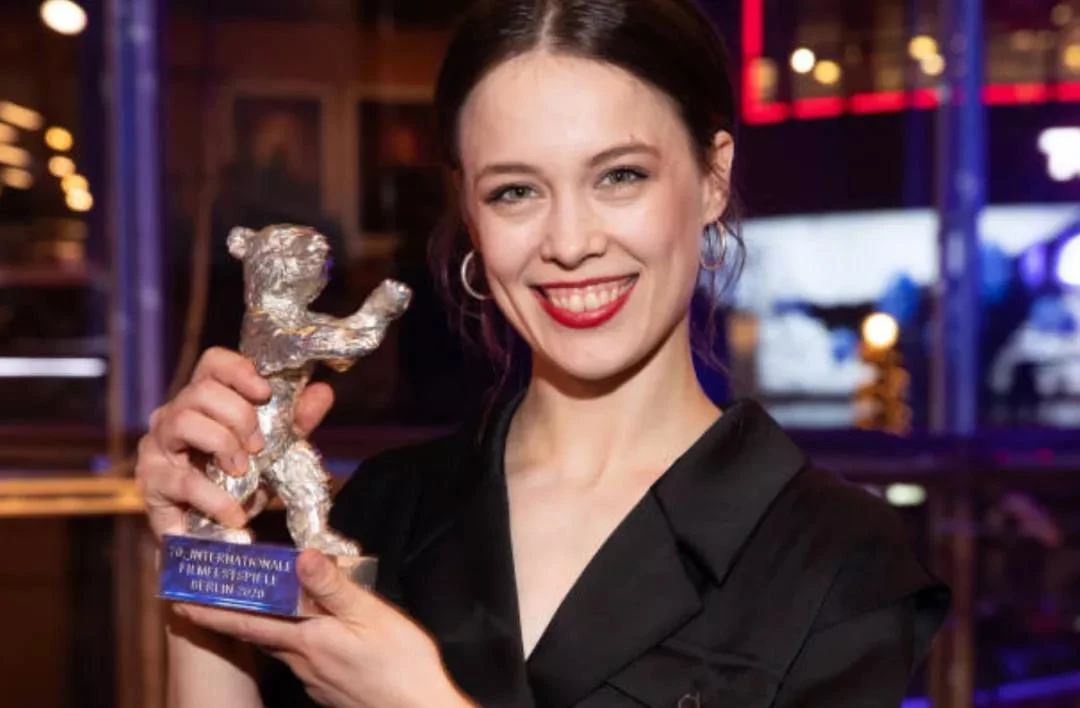 Paula Beer landed the Silver Bear for Best Actress at the 70th Berlin International Film Festival for her performance in Undine.
Whether in films or in the real world, women inevitably need to make choices in their emotional relationships. For Undine, who she loved was not the right person and she was betrayed. However, she ended up having to say goodbye to her true love and disappear into the water. People are set thinking that what kind of choices women should make in the real relationships.
In addition, Berlin conveys a special meaning. Literally, it means "swamp" or "dry land in a swamp". It is a city standing in the water, a situation and image similar to that of Undine.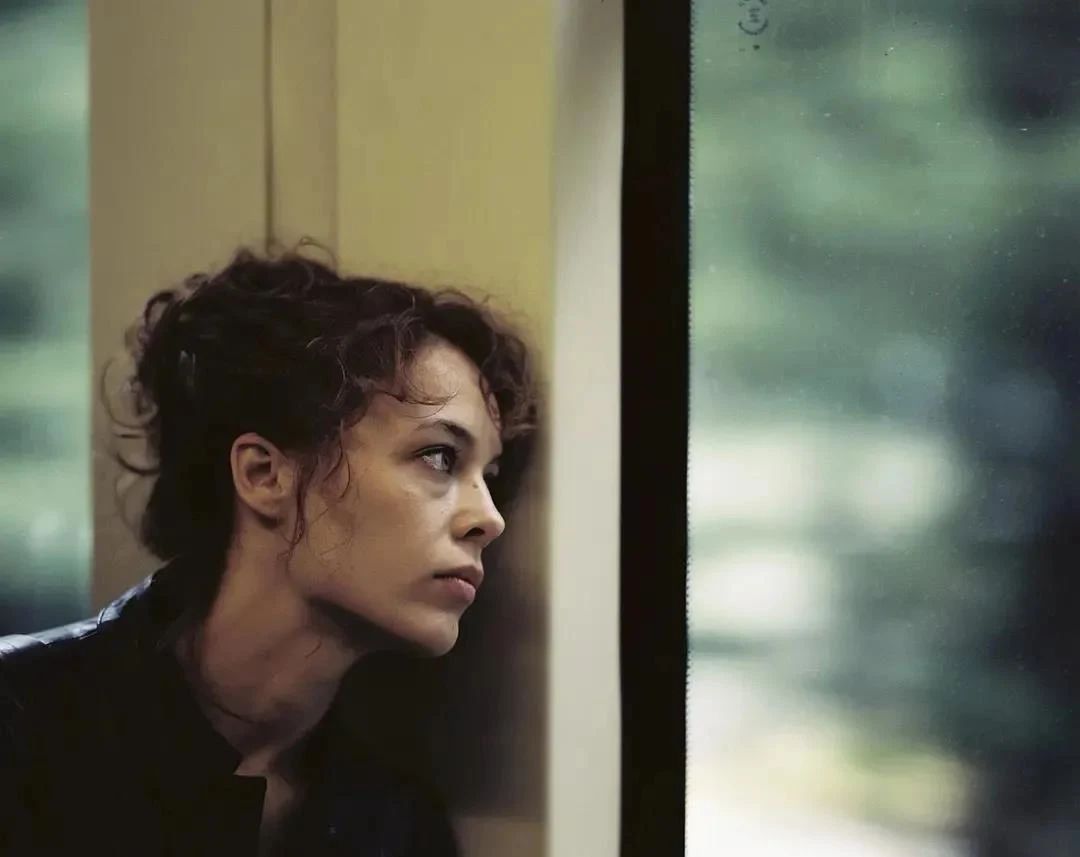 Stills of Undine
Undine, which won the Best Film at the International Federation of Film Cirtics (FIPRESCI) of the 70th Berlin International Film Festival in 2020, will be premiered online on iQIYI next Wednesday, September 9 (don't forget to purchase your iQIYI membership).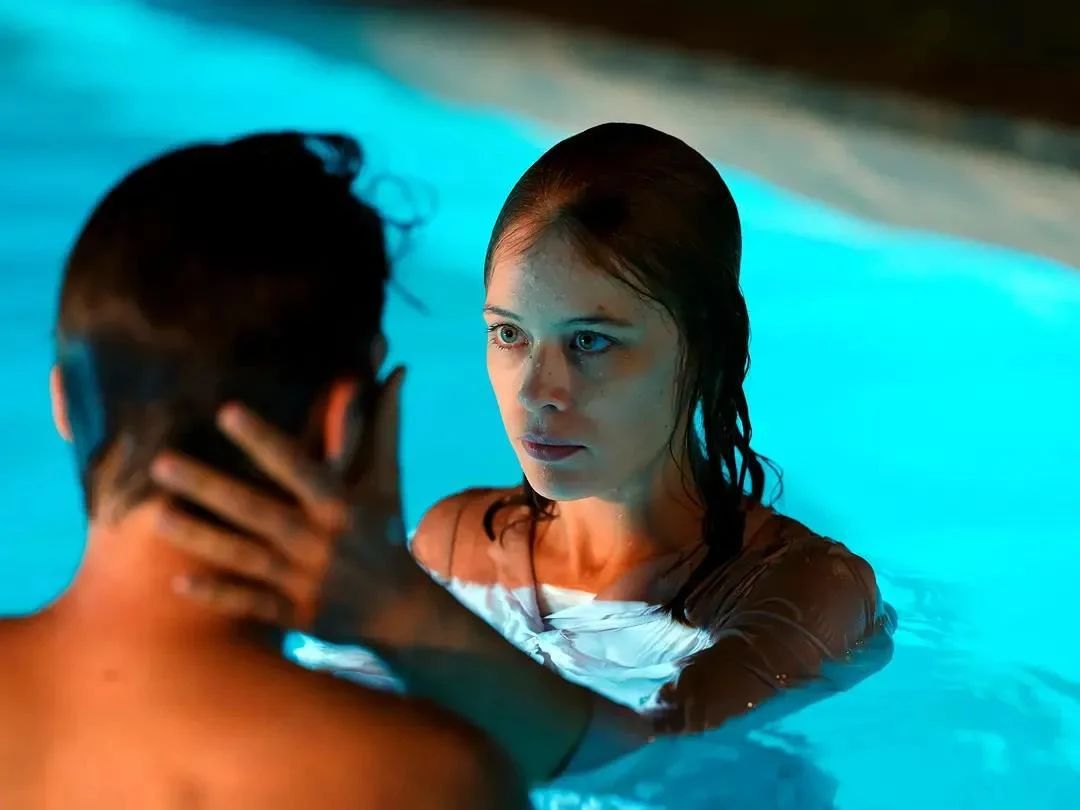 Stills of Undine
How to Join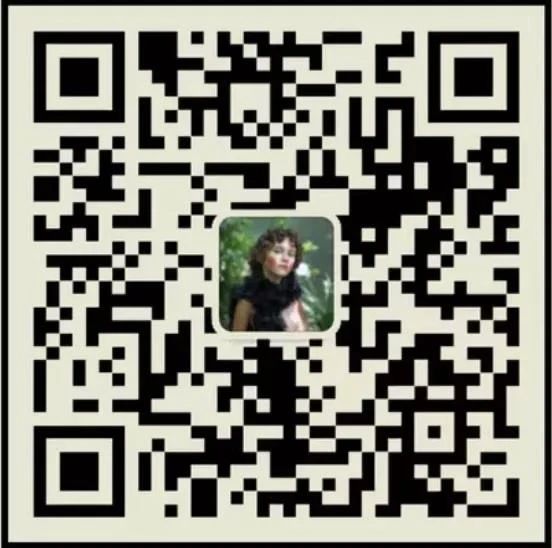 Scan the QR code above and add the projectionist Hugo as a friend
Send [Water Spirit] in the dialog box
The first 500 fans will be invited to the WeChat group of the online cinema
Projectionist Hugo will respond to applications within 24 hours
Flows
September 9
Audience successively enter the WeChat group of BJIFF Online Cinema | Screening Hall of Undine
At 6:30 p.m., the projectionist will start warm-up activities in the WeChat group before the screening.
Synchronous screening
(FYI: iQIYI membership is required for this event, and watching the movie is free ~)
Special invited guests answer viewers' questions in the WeChat group at 8:30 p.m.
The cinema closes at 10:00 p.m. and audience exit.