Coming for the Film! BJIFF TALENTS 2022 Starts Recruiting
Seeds are sowed in spring and rapidly grown in summer, while crops are harvested in autumn and stored in winter. Cold winter is a period when everything is dormant, but it also a tell-tale sign of the beginning of another growth cycle. On December 20, 2021, the recruitment of the BJIFF TALENTS 2022 project was officially launched. This winter starts a scheduled journey of pursuing dreams about the growth of the film.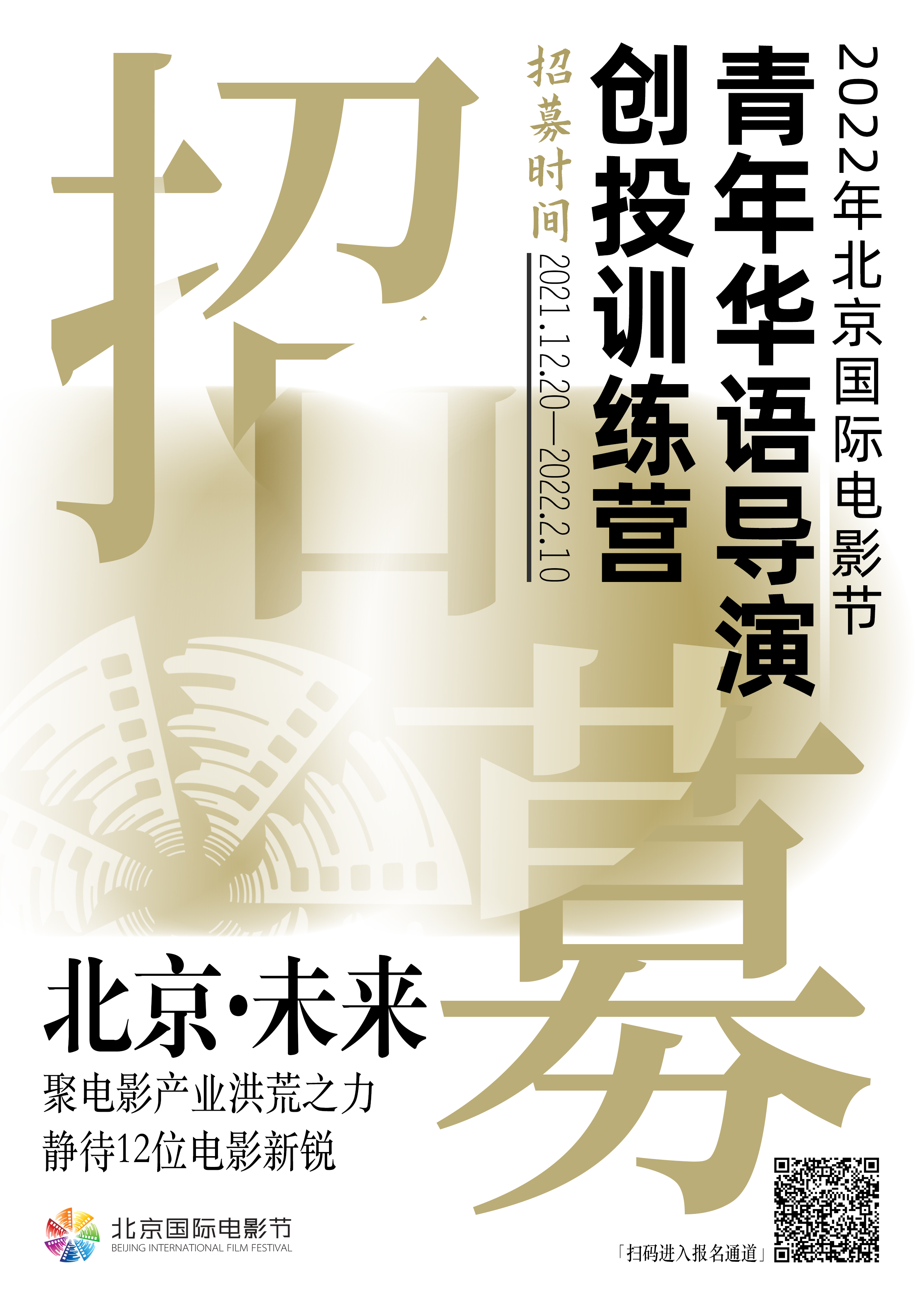 It is because of inheritance and innovation through generations of filmmakers that Film, originally lifeless, holds such an endless continuity and rebirth. BJIFF TALENTS, a training project, was born out of our hope to build a solid platform for close contact between the seinor and rising generations in the film industry, communication of inspiration, and support for film creation.
At BJIFF TALENTS, we will invite a master filmmaker to serve as the chief executive producer, under the leadership of whom a producer group of pillars of strength in the current film director industry will be assembled. The members will work together to convey the concept of film to the select young filmmakers, put their ideas about creation into shape, keep finger on the pulse of the future of the script, and assist in actual shooting and production. At the same time, we also have a heavyweight in the film industry serving as the principal consultant of BJIFF TALENTS, who will work with various advisors specializing in screenwriting, set design, editing, acting or others to provide guidance for these young filmmakers. On the journey, they will help pull the quality of young filmmakers' production into the top level in the current Chinese film industry in a short period of time, and maximize the aesthetic experience and self-cognition of young filmmakers through adaptation and collision in creative context, which in turn better supports image expression.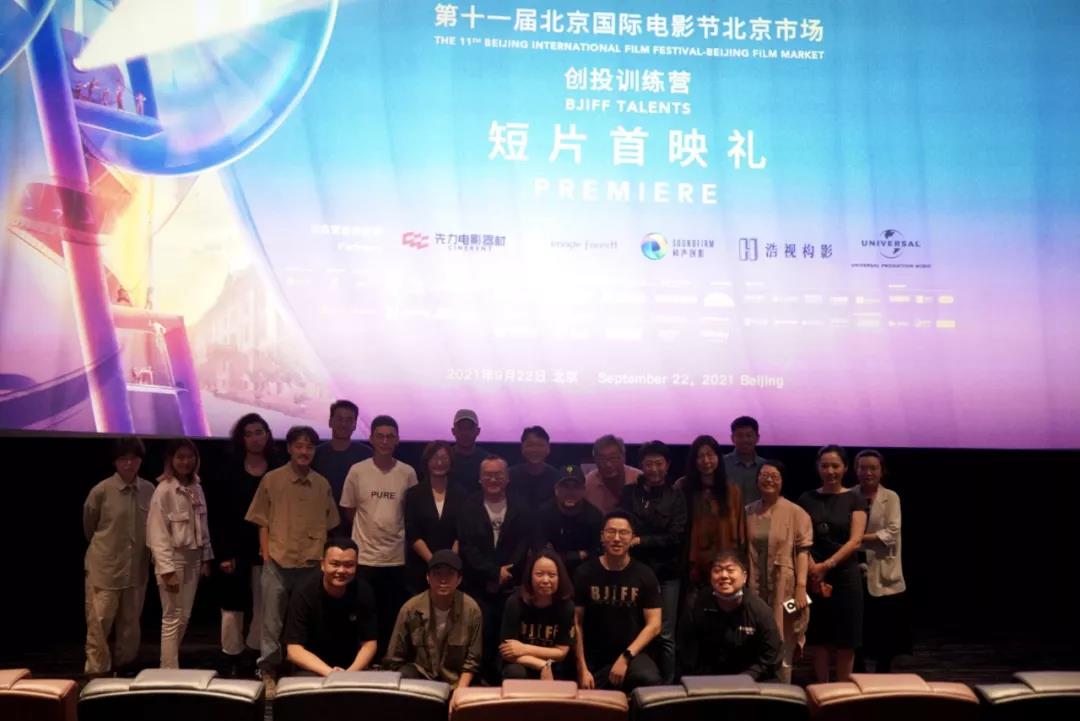 Albeit in its infancy, BJIFF TALENTS can steadily sail with the wind, thanks to taking the boat of the BJIFF Project Pitches section. In 2012, Project Pitches was first launched at the BJIFF. Over the past decade, the evolving from single selection criteria initially to the rigorous and well-established professional process today has allowed the entire Project Pitches section to successfully transform from focusing on the exploration of Chinese-language film projects to have the ability to discover Chinese-language film talents. This has contributed to its premier film project incubating ability and industry influence.
In September this year, the inaugural BJIFF TALENTS supervised by director Leste Chen came to a successful conclusion. In the form of pairing senior producers as mentors with young filmmakers as students, this year's BJIFF TALENTS offered full-process and practical training to provide professional and meticulous training and guidance for young filmmakers at different stages from screenwriting to shooting preparation to post-production.
In the end, four short films incubated at BJIFF TALENTS premiered during the 11th BJIFF and appeared on the Online BJIFF-Panorama on iQIYI.com, which attracted attention from many fans and industry insiders and their comments. They are: Huang Xiaopeng's Tiger Carmen, Chen Yujia's Angle, Chen Linpeng's The Cage, and Zhou Jinghao's Lau Sanne. In a true sense, young filmmakers have achieved their goals from "concept" to "implementation".
After the premiere, producer Leste Chen also sent an affectionate post on Weibo, "For a truly major international film festival, it is more important to cultivate promising filmmakers, in addition to presenting awards and expanding the social influence of the film." There is no doubt that this is what the BJIFF is doing and will continue to do.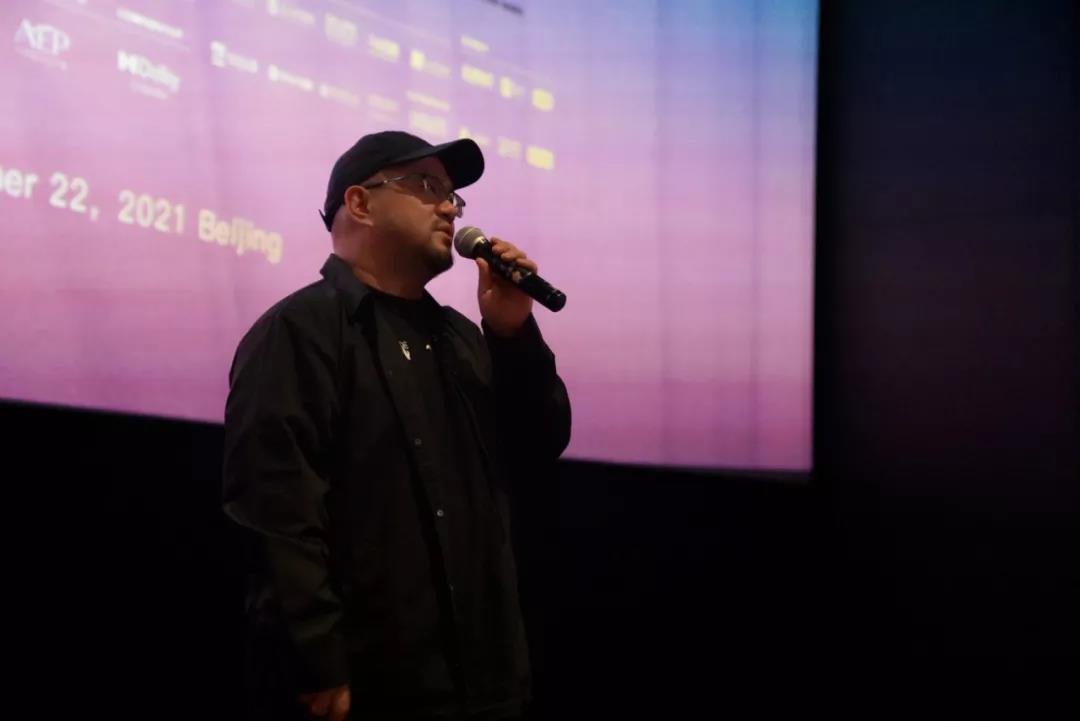 In 2022, BJIFF TALENTS will further self-upgrade on the basis of the principle of "supporting young filmmakers and cultivating young Chinese film talents" for the first edition. It is ready to provide more abundant industry resources and a more firm shoulder on which young filmmakers can climb high and gaze far.
We will select 12 with creative personality and vigorous creative vitality out of all the participating young filmmakers through public registration. They will receive closed offline intensive production training within 6 days, opening their imagination, sparking inspiration, and creating scripts around the theme of the 2nd BJIFF TALENTS, "Beijing·Future". At the same time, various professional advisors will teach all that they have to the select young filmmakers, answering questions from reality, working together on the script, and figuring out the best shooting plan. In the end, the production team will screen out four young directors with their scripts to work with top producers in the industry to make short films. The rest of young directors at BJIFF TALENTS can also join a shooting team through two-way selection. The final film will be offered an opportunity for a joint premiere at the 12th BJIFF, while being screened on an online platform.
BJIFF TALENTS is willing to do whatever necessary to pull together the light of the future and give promising filmmakers with their works more opportunities to be discovered and seen. It also wishes to expand space and reserve more possibilities for the future of the Chinese film industry. We earnestly hope that every potential filmmaker have the opportunity to find his own film path here.
BJIFF TALENTS 2022
Application Requirements:
① Chinese-speaking filmmakers who are passionate about film and television creation, currently work in film or are committed to taking filmmaking as a future career;
② Between 18 and 40 years old;
③ Directed film and television works (including short films), with film genre not limited;
④ Have the ability to independently write scripts for short films;
⑤ Flexible personal time to participate in all related activities of BJIFF TALENTS.
Submittals:
① Link(s) to past film and television works uploaded to cloud platform(s) or video website(s) (for an encrypted link, the password should also be provided; the validity period of the link is set to permanent or no earlier than April 1, 2022). At least one film or one episode (including short film) is submitted.
② Creative resources related to works such as scripts, storyboards, story synopsis, and director's explanations, as well as relevant content that demonstrates the creator's writing proficiency or creative skills, are compressed and uploaded to the cloud platform to generate an encrypted link (the validity period of the link is set to permanent or no earlier than April 1, 2022).
Application:
Visit and register on the official website of the BJIFF (www.bjiff.com), and fill out all information via the application channel of BJIFF TALENTS (http://system.bjiff.com/ctxly/loginController.do?entranceJsp&type=jb) Deadline for registration: 23:59 on February 10, 2022.
If you have completed the registration and received confirmation message, you still need to supplement or replace the registration information or documents. Please send an email to training@bjiff.com before February 10, 2022.
There is no registration fee for the 2nd BJIFF TALENTS.
Scan the QR code below to enter the "Registration Channel"