13th BJIFF Science and Technology Section Calls for Entries!
the video was filmed earlier
The annual Beijing International Film Festival (BJIFF) is coming AGAIN! The 13th BJIFF sincerely invites excellent science and technology films from home and abroad to apply for the Science and Technology Section Panorama. The section aims to collect domestic and international science and technology masterpieces, and screen them at China Science and Technology Museum, on the occasion of which experts in the science and technology film industry, representatives from science museums nationwide, and representatives from the SFX film industry will be gathered to discuss the future of science and technology film industry.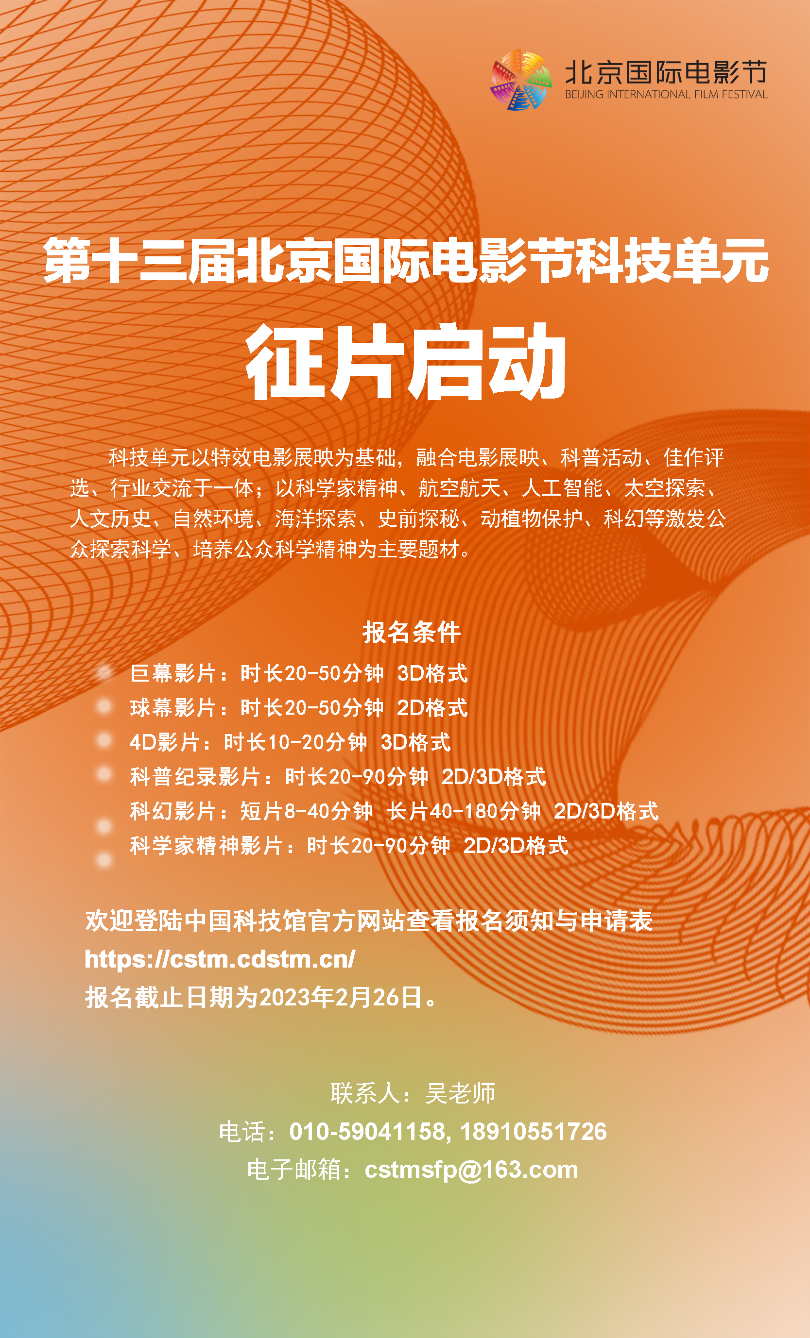 Film screening, science education, masterpiece selection, display and exchanges and many more industry activities await for you! The section is now opening for entries. Don't hesitate to apply! Please visit the official website of the China Science and Technology Museum for specific notice and application form: http://www.cstm.org.cn/bgs/gg/202302/t20230203_1075922.html.
Contact: Mr./Ms. Wu; Mr./Ms. Liu
Phone number: +8610-59041158; +8610-59041385