THE SIXTH ELITE+ Screenwriters Workshop & Masterclass – A Journey of Creation towards Promising Future
On August 31, 2023, THE SIXTH ELITE+ Screenwriters Workshop & Masterclass of Wanda Pictures under the 13th Beijing International Film Festival (BJIFF) came to a successful conclusion. At its opening on August 25, the 7-day event, with the participation of 9 top mentors in the industry and 16 talented young screenwriters, organized in-depth discussions around the scripts and practical experience in screenwriting. At its closing ceremony, all the trainees had a project pitch in line with the market standards, demonstrating their outcomes to the producers. All scriptwriters exerted their best efforts in the creation for their works. Let's just see what surprises they brought to us!
Note: In the order of the time of class.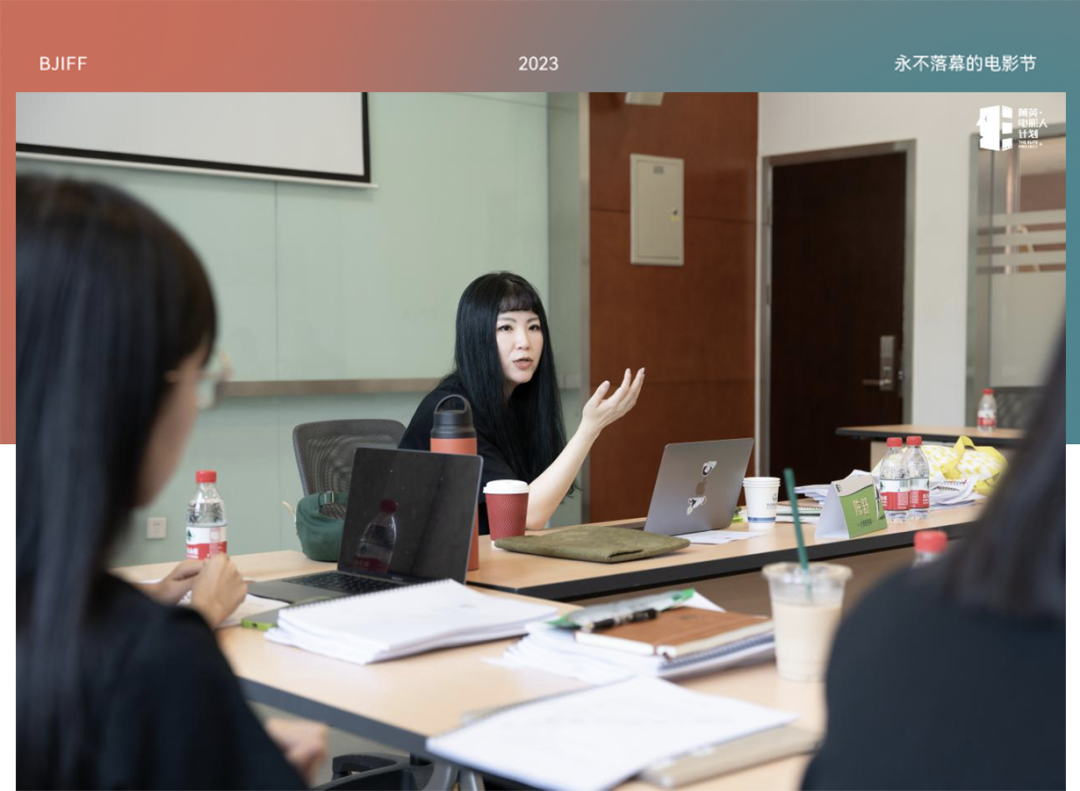 Chen Shu, screenwriter of A Writer's Odyssey, My Spectacular Theatre, Brotherhood of Blades I, Brotherhood of Blades II
Whether you are a professional screenwriter or a quasi-director, it is very important to make a good script in advance since "working behind closed doors" is erroneous. It's been my habit that I need to do thorough research before I write a story, which may take a long time regardless of genre.
There are a lot of online official accounts in nonfiction writing that have made masses of efforts in research, role selection, and follow-up interviews upfront. If your research relates to any of these, you may try to contact the authors who may have a wealth of resources of interview at hand.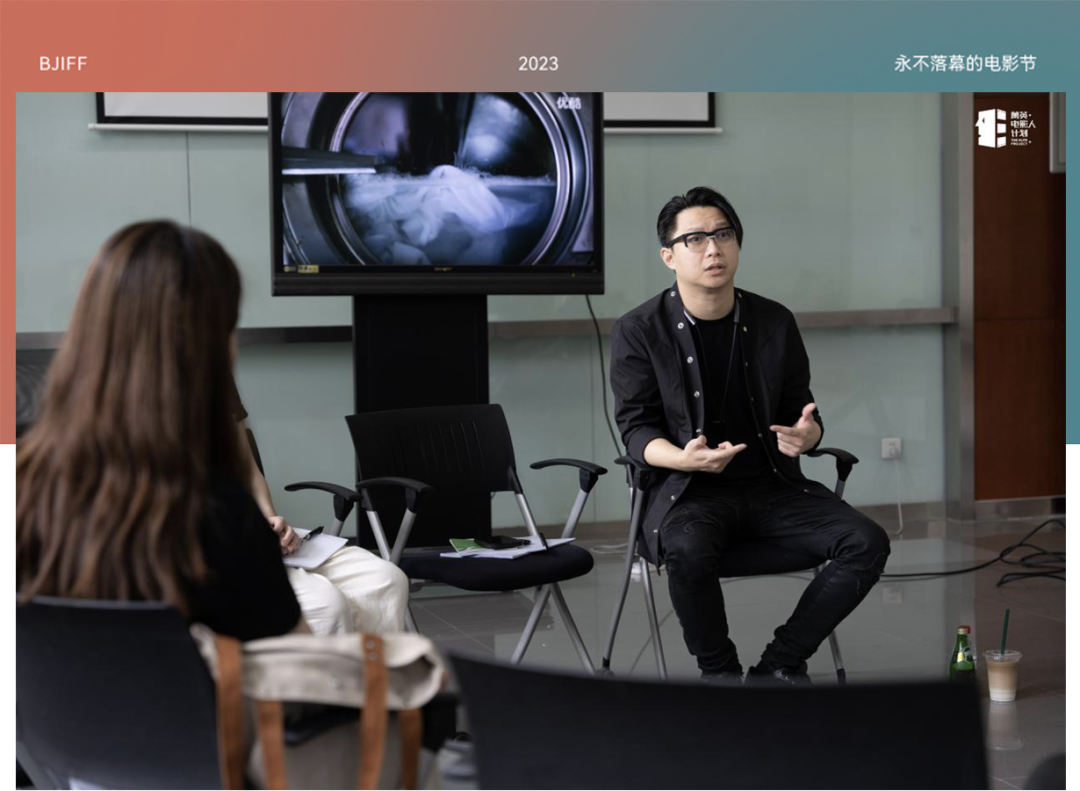 Sam Quah, director of Sheep Without A Shepherd and A Place Called Silence
Filmmaking is an audio-visual art that conveys the plot and subtext you want to express through images, atmosphere and mood you create. For instance, picking food for others at dinner is an action, which I'm doing is being nice to you or I am buying you off. So using images instead of subtext is a good point for screenwriters, which is more imaginative than simply dialogs.
For young directors, it is important to make more films, even with the simplest instruments, and also to take every opportunity into account to shoot and leverage them in filming. In such process, we need to think carefully about why you want to shoot the film in order to make it better. Only through practice and reflection can you continue to improve your skills.

Lu Yang, director and screenwriter of A Writer's Odyssey and Brotherhood of Blades; director of The Wind Blows from Longxi
What we do is to gradually turn the creator's (screenwriter/director's) thoughts into reality and show them to the audience, rather than leaving the audience guessing what our intentions are. Great movies are not difficult to understand, but easy for us to feel the emotions and confusion shared by their creators. Whether the audience can recognize the true intentions of the director or screenwriter, and which part of the movie is for communication with the creator are something that needs to be clearly defined.
Either an author's film or a commercial film, we need to fully understand the characters we're writing about on their traits, emotions, and goals. We need to know that what we write is not simply a character and tell the character what to do, but to let him/her lead us in what to do.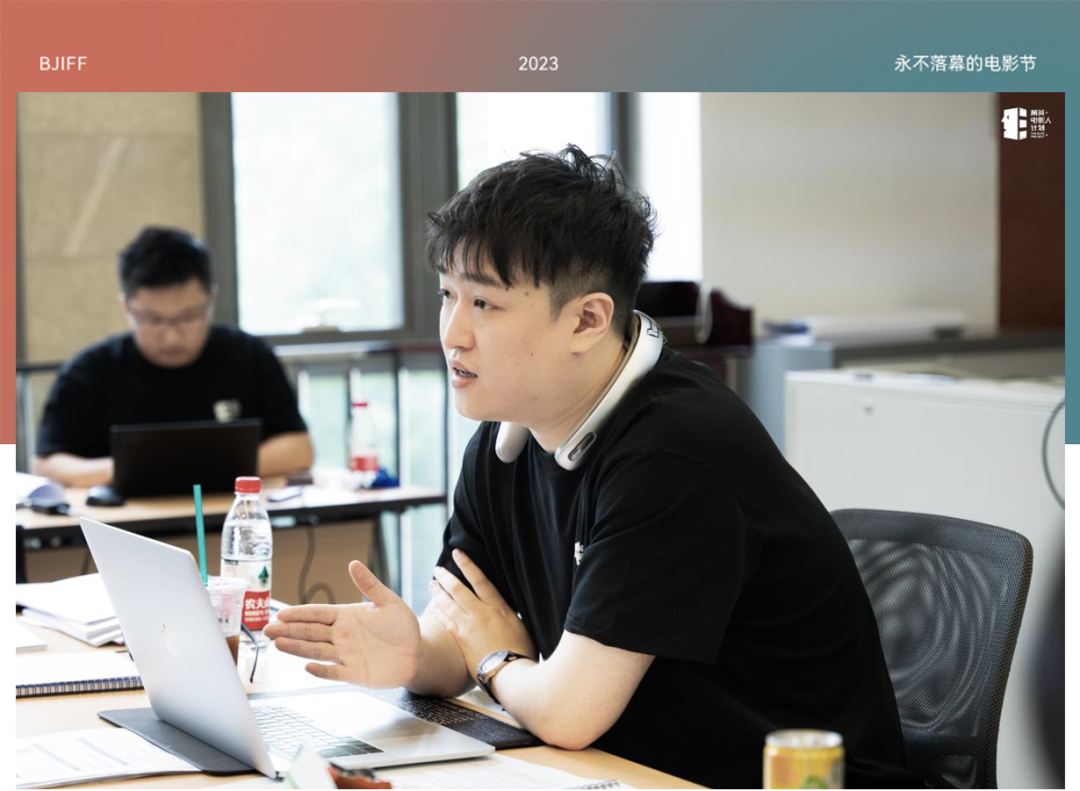 Da Guang, screenwriter of films Ex-File 3: The Return of the Exes and Ex-Files 4: Marriage Plan; screenwriter of TV series Tiger Visit Macao
A successful commercial film usually centers on a topic that resonates with society, especially rom-coms. However, as times change, rom-coms have different topics than in the past. So we can no longer create a present-day rom-com with any topic from the past. In addition to timeless topics, we need to find latest themes, such as different emotional expressions for different stages.
Zhan Yali, producer of Short Play Day of Mango TV and studio manager
When we do short films, we should try more directions instead of simply completing projects. We can think about how to build the work into a series with valuable IP, as well as derivative works or sequels, thus bringing new stories to the characters. We hope that we can be more creative and explore more possibilities to seek further growth for works.
You Xiaoying, screenwriter of films Sister and Love Education; screenwriter/executive producer of Song of Life
When we identify a topic with what we want to say, we should not restrain ourselves in the framework of censorship. We need to be brave and bold in the first draft, since we may not have another chance later if we miss it. We are all young and have room for making mistakes. Just don't write a mediocre piece.
If we want to stand out from numerous works, it's important to take a step or two ahead of reality, or an extra point or two, even if it's just a sliver of a crack, in which way your creation will be outstanding. Don't be afraid to take risks and forge your own path of creation.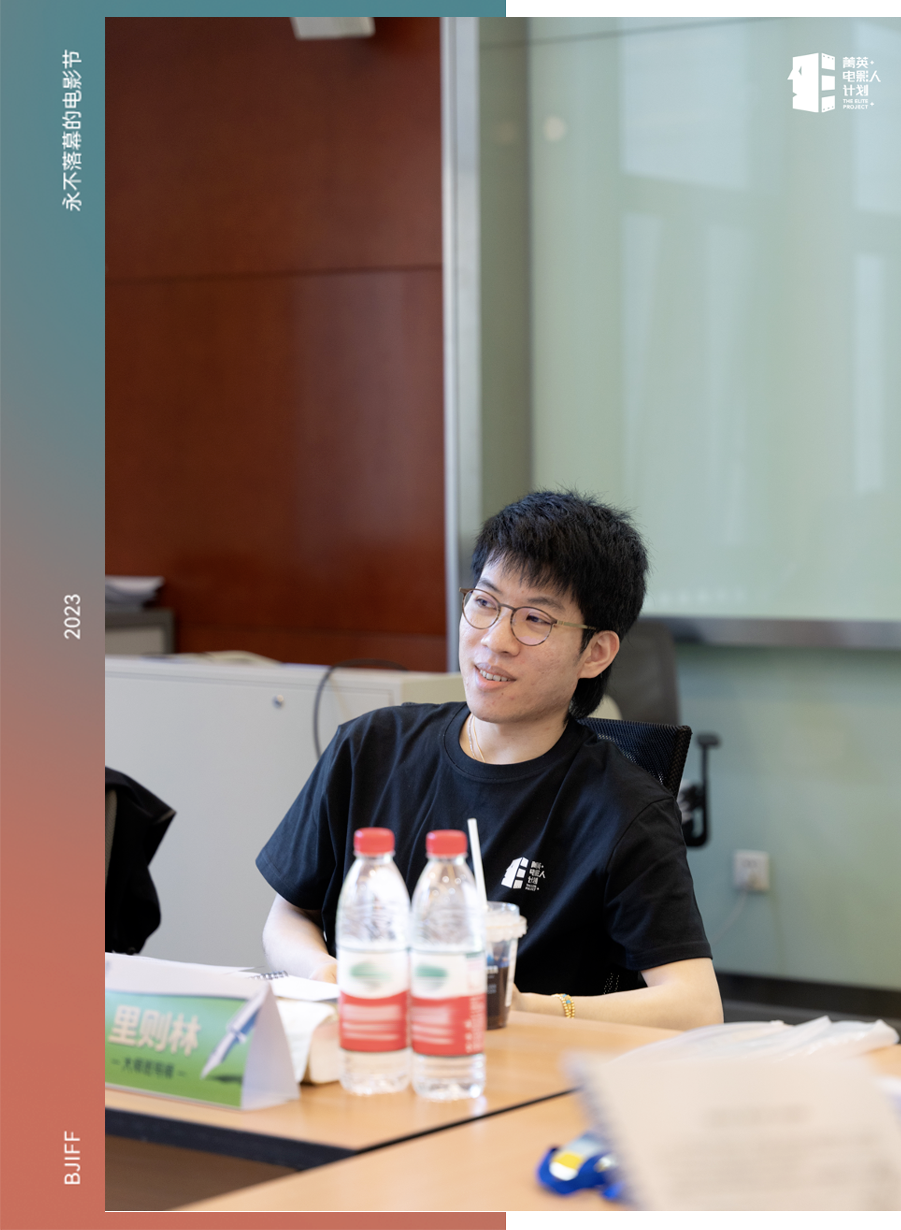 Li Zelin, screenwriter of films I Am What I Am and The Day We Lit Up The Sky, screenwriter of TV series Run for Young
When shaping characters, we should embrace them instead of looking down on, sympathizing with, or swaying them, and we also should maintain a sense of equality without feeling like we are sympathizing with a certain group of people, thus changing them in some way. Creativity is about connection, not just for self-expression, but to connect with one person, a group of people, or even tens of thousands of people.

Sun Lin, director of 0.1% World, screenwriter of Who's The Suspect, and planner of Dragon Blade
A classic film in our words is usually a film that can leave a deep impression on shaping the protagonist. A good film possesses such qualities as simple plots and complex characters. For example, in the German film Das Leben der Anderen, the East German police officer Wiesler who seems like a cold-hearted state machine is in fact a pure idealist. In the American film The Lincoln Lawyer, Mickey Haller who starts as an unscrupulous lawyer with a mercenary attitude appears to be a man of principle. Their common trait is a contrasting personality, which means a great contrast between the impression in the beginning and the truth in the end. The truth of the characters in a particular situation brings out the true heart inside, which is the charm of screenwriting.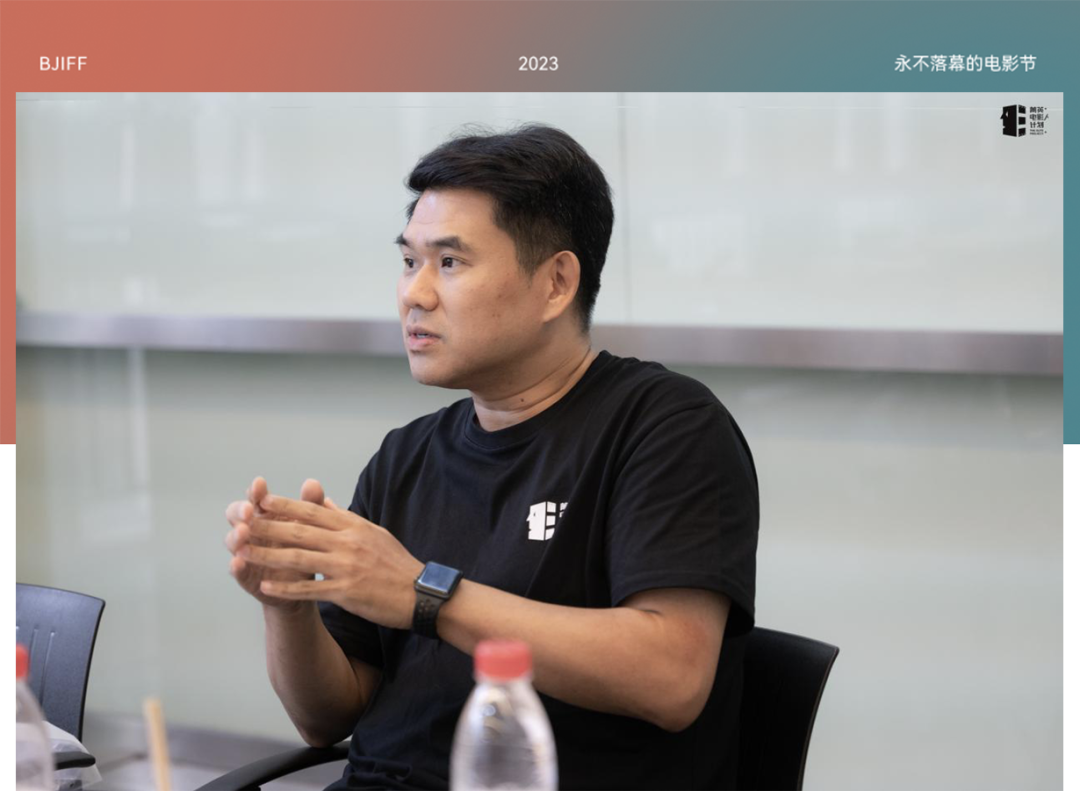 Zhao Xiaoxi, director of Faith Makes Great, The Disappearing Child, and Prince of Tennis
Young screenwriters may have more contact with the crew, at least having a basic knowledge of the shooting process, in a bid to grasp the different skills of shooting for presenting the storyline through the lens. For instance, some scenes can be shot without any dialog. We should also learn how to create a better atmosphere through music and how to control the pace of storytelling through editing, all of which are very helpful for creation.
How time flies. In the seven-day activity, each tutor gives selfless instructions and experience to young screenwriters. It is their unremitting efforts and studious work that make a wonderful workshop & masterclass. 。
We wish all young screenwriters the best of luck with endless miracles in creation and screening. THE ELITE+ PROJECT will also continue to provide resources to inspire more young creators to gain success, thus creating a great future for Chinese films and TV industry.
  ​