Volunteers: Sure, Friends, We'll See You Around
From early spring to late summer,
Beijing International Film Festival (BJIFF) was late but came as always
After all, time can't beat persistence.
Everyone from afar were gathered to celebrate the festival.
I still remember how busy and anxious I was running from one location to another.
And how relieved I felt when completing daily assignments.
Just like colorful dots of light, we came together.
Concerted efforts make light,
What an exact description of us!
In daily life,
We might be nobody around anybody,
But at BJIFF
As volunteers, we became somebody.
I really want to tell you
You are glittering all over,
And very cool.
01
"I'd like to thank every member on the team. You are all so nice!
This was my first time to accompany foreign guests, and I thought I was to serve as an interpreter. However, it turned out that everyone's mother tongue is not English. I was worried I would be of no use, but I found that I could help a lot for our team work.
What I found most relatable from this experience is, despite different religions and lifestyles as four foreign guests are from three countries, we are first and foremost human beings. We are often sentimentally connected, and we have empathy. I am particularly moved in this regard.
I do hope I can better play the role of bridge in my future work on foreign affairs, and bring our hearts closer."
—Zhang Liyang, volunteer at Publicity & Promotion Department
02
"This is my first BJIFF experience. It's special and unforgettable. My engagement in the Film Panorama Department enabled me to have a better understanding of VR films. I was mainly responsible for the screening of Hypnosis: Reveries. And I had a trial during training. The abstract expression and sense of immersion were very impressive. With instructors' guidance, I learnt how to configure VR devices.
Besides, I met many volunteers from various universities and colleges. I enjoyed working and talking with them. And I do hope we'll meet again at the BJIFF."
—Zhang Yiyuan, volunteer for VR film panorama
03
"People are always using things, such as texts, music, scents and videos, to record their attitude, wish or ideal in a moment. For me, I honored my early fall of 2021 with being a volunteer at the BJIFF.
My buddies and I are responsible for the Screenings of Film Market Department, including registration, distribution of materials, and assistance in screenings. The work might be trivial, but it became super fun when I worked together with my buddies!
The biggest reward for me is to meet all friends from the Film Market Department. Chaoyi is so smart and neat. Xiaoliang, responsible for credits of films to be screened, is very cute (but she often skipped her meals). And there was a nice buddie who took me to nucleic test, and changed the size of my uniform but I don't know his/her name.
Yichun's eyes glittered when she talked about films. Xiaoyang told me a lot of intriguing stories. We all treasured the BJIFF voluntary services as lifetime experience. And it feels great to witness everyone spared no efforts for what they love. I wrote this message on my last day of volunteering, during which I created great memories with nice buddies as always. Cheers!"
—He Yu, volunteer at Beijing Film Market
"BJIFFers" were here,
Writing their "Story of Fall" together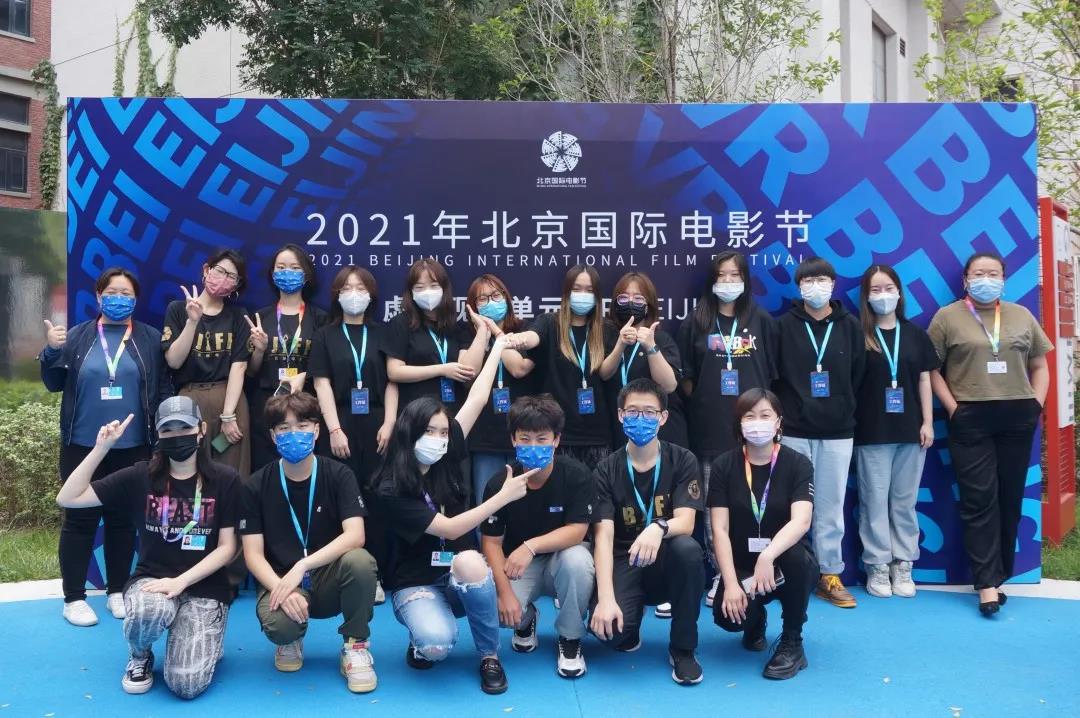 Sure,
Friends,
We'll See You Around
BJIFF always welcomes you back.