What Is the Experience of Being A Volunteer at the Beijing International Film Festival
This video is a gift to the volunteers of the 10th Beijing International Film Festival in 2020. We hope you will gain here and pass on the volunteer spirit.
BJIFF is like a gift that suddenly appeared in my life.
The opportunity to become a volunteer of BJIFF is a corny parlance. I just accompanied my classmate to register, take exam, be interviewed, and then received a formal admission email on a sunny afternoon. At that time, it seemed that I just sent a WeChat message to my friends calmly, but now, in retrospect, it seems that all the memory have been wrapped by sunshine, and everything was lovely. It was a novelty that I couldn't experience in school. I met a group of "haha monsters" who always laugh while taking responsibility in the Department of Human Resources and Materials. I enjoyed my work every day. When the event ended, I suddenly felt the connection between me, an ordinary volunteer and BJIFF. Every little man constituted the great event of BJIFF. I sincerely hope that the 10th BJIFF will be a gift for you in the spring.
——Xiaolu, volunteer of the 5th BJIFF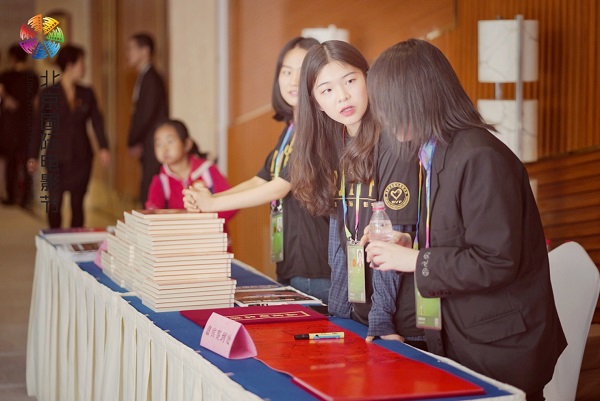 Turning around to meet my hero dream
I did not expect that becoming a volunteer at BJIFF would help me find my own way. For a long time, I could not know myself well and my future. I was a bird that could not land but only fly in the fog wearily. I just applied for being a volunteer just because I like to watch movies. Here I got a deeper understanding of the whole production process of a film and witnessed various Project Pitches conferences. I was deeply attracted by the film industry. Therefore, I went to the United States to study film and television management. The experience at BJIFF opened a different window for me. I looked out of the window and saw the road under my feet. If you are also confused, it is better to come to BJIFF to find your hero dream.
——Daji, volunteer of the 4th BJIFF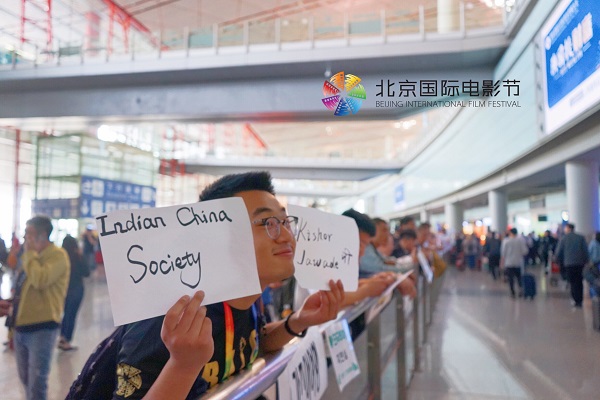 Being calm when facing problem
I'm actually a pendulum person. Before I became a volunteer at BJIFF, I was always struggling, desiring to escape. I had been thinking: I have no experience in participating in such a large-scale event. What if I make a mistake, what if I am embarrassed to talk to other volunteers, and what if I can't answer visitors' questions since I have poor professional knowledge? However, after I actually participated in the work, all hesitations melted down. I received related professional training for the work. Other volunteers were active and friendly, shaping a sound working environment. I also learned not to be panic when things went wrong, but calmly dealt with. With the experience at BJIFF, I can calm down to think out a solution for any problem in the large-scale event. "Being calm when facing problem", BJIFF has taught me this lesson. Would you like to try it?
——Lizi, volunteer of the 7th BJIFF
All of the above are the feelings and gains of volunteers from previous BJIFF. I hope you can make friends and know more about the film industry.
Channels of applying for being a volunteer for the 10th Beijing International Film Festival in 2020 are open now. Click to read the original text or follow the WeChat public account to register as a volunteer.
Volunteer Service Time: April 16-April 26, 2020
Official website for registration: http://www.bjiff.com/
Application procedure: Volunteers → Volunteer registration (electronic version of colorful 2-inch white background bareheaded photo and scanned ID required) → complete the online test (the test can be done for multiple times, but the results can only be submitted once) →the recruitment result delivered by email
Registration deadline: March 2, 2020
I know you will come, so I am waiting for you!
Special thanks: The materials of the promotional video came from volunteers of previous BJIFF and the Beijing Student Film Festivals across the world. Thanks for their support and cooperation.