BJIFF Day 4: Launch of Market, Opening of Master Classes
  The 10th Beijing International Film Festival (BJIFF) that opened on August 22 has entered its fourth day, with screenings, forums and other activities under way. Now let's take a look at the key activities in the day.
  1. Arthouse Film Forum: Co-existence of Commerce and Art  
  On the afternoon of August 25, the 10th BJIFF-"Arthouse Film Forum — Cross the Borders" took place at the Beijing Yanqi Lake International Convention & Exhibition Center. Consisting of theme releases, keynote speeches and theme salons, the forum aimed to shed light on the space and roadmap for development of arthouse films against the backdrop of iteration of technologies, carriers and notions, and discuss how to promote co-existence, complimentary and collaborative growth of commercial and arthouse films, traditional and emerging platforms against the backdrop of diversified industry development.
  A dozen of Chinese and foreign guests working on arthouse film promotion, including directors, screenwriters and producers of arthouse films, heads of cinema circuits and film distributors, film scholars and chief editors of renowned public accounts were invited to discuss opportunities and challenges, as well as the future of arthouse films.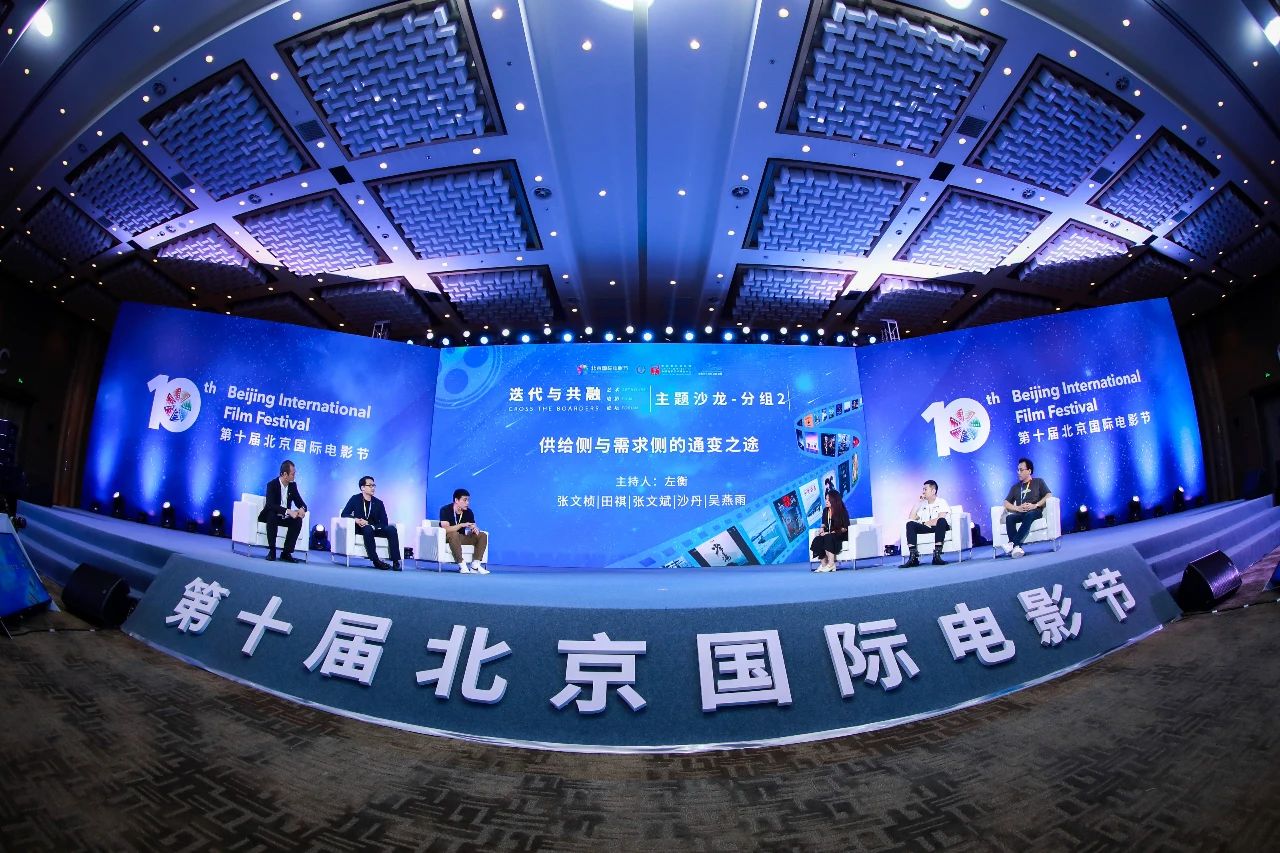 2. Ang Lee Masterclass: Expression of Oriental Films
  On the morning of August 25, "Ang Lee Masterclass" took place at the Beijing Yanqi Lake International Convention & Exhibition Center. Ang Lee, a renowned director, screenwriter and producer from Taiwan, China, gave an online lecture entitled "Oriental Expression and Digital Technology", and exchanged views with Larry Yang, a young director and screenwriter; Gu Xiaogang, Director and screenwriter of Dwelling in the Fuchun Mountains and the audience.
  Facing the impact of streaming media on theatre films, Lee said, "You have to accept the fact that the audience would rather watch films at home than go to cinema. To make something they cannot watch at home and draw them to cinemas, you have to work hard, create new image and new stories. Cinemas have a sense of ceremony and a sense of group, so I believe them." He also believed a film revolution will come earlier despite the huge impact of COVID-19 on the film industry, which calls for the concerted efforts of all film professionals.
  At last, Lee revealed he is writing an English screenplay and conceiving another two films which are believed to meet the audience in the near future. We expect him to find new sights and new creative perspectives on his way forward.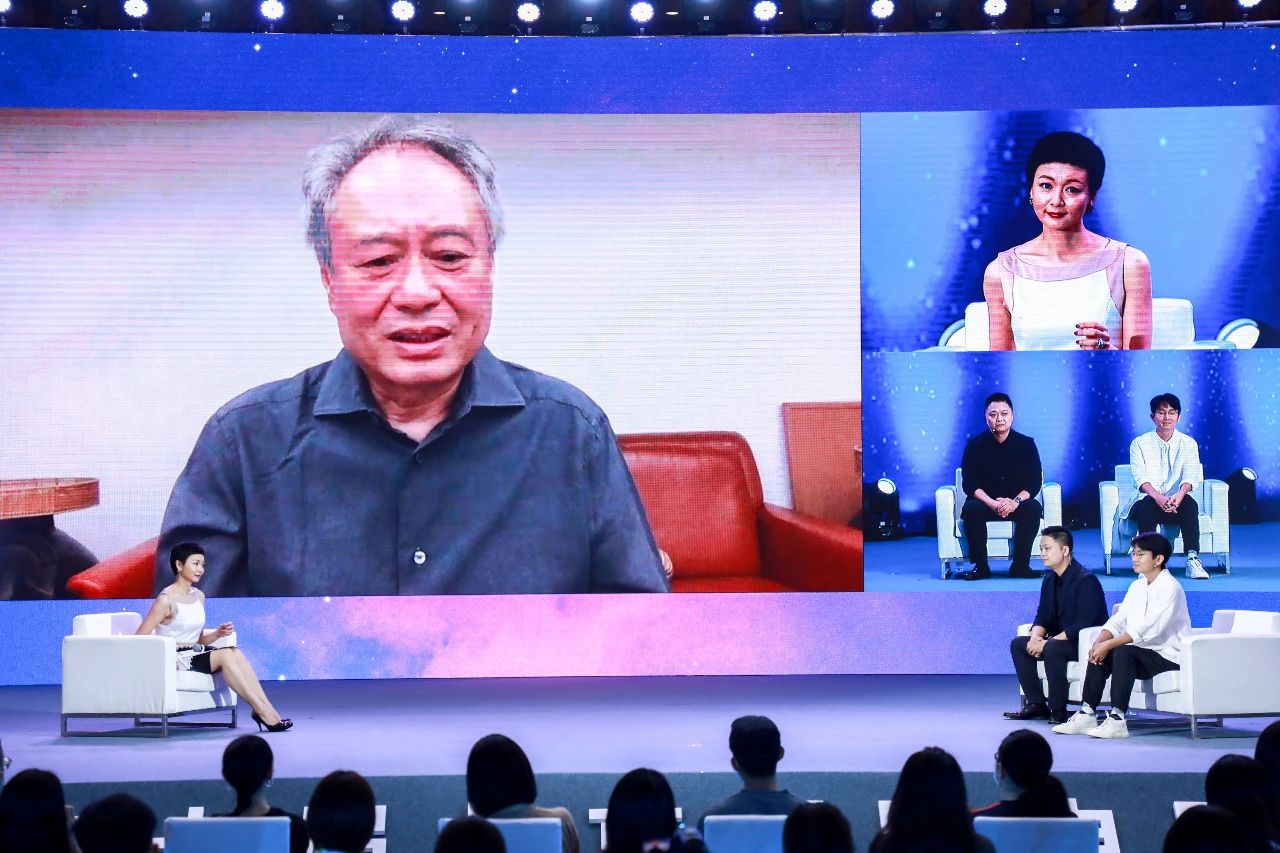 3. Day 1 of Beijing Film Market: Launched with Highlights
The 10th BJIFF-"Beijing Film Market" was launched on August 25. With the theme "Display, Promotion, Transaction and Exchange", the activity features five major sections, namely, Exhibition, Project Pitches, Industry Conversations, Events & Activities, and Contract Signing Ceremony, covering the entire film industry chain, and will present four highlights.
First, the Exhibition is highly integrated with the Internet: the Exhibition this year goes virtual as the first to use a 3D+VR exhibition system among domestic film festivals.
Second, a record number of pitching projects was collected: the Project Pitches collected 829 projects, including 777 pitching projects and 52 WIP projects, up 13 percent from last year.
Third, the first national film preview salon boosted the recovery of the film market: the China Film-Huaxia Film Presentation of the 10th BJIFF promoted outstanding domestic and foreign films to be released in the second half of 2020. 57 new films, including Impasse, Vanguard, Coffee or Tea, My Hometown and I, A Beautiful Life and Legend of Deification will appear.
Fourth, the Industry Conservations took place at Boutique Guest House in Huairou District, Beijing for the first time. The activity focused on hot topics such as "Young Directors' Rise to Power", released the 2020 Report on Survey of China Film Investment and Financing, and invited filmmakers like directors Xu Lei, Gu Xiaogang and Larry Yang to have in-depth discussions and share rising directors' stories of creation and growth.
  4. Beijing Film Market-Exhibition: Online Exhibition for Free Negotiation    
  The Exhibition is held online from August 25 to 28. The Exhibition features a combination of 3D display and 2D display. In a 3D+2D system, exhibitors can display their corporate and project information in separate interfaces. Visitors to the official website of the Online Exhibition can click to access virtual booths on interfaces of corporate profiles.
  Booths in corresponding zones are displayed online in a proportion of 1:1 so that exhibitors can add information to virtual booths. The function of online business negotiation is added to the Online Exhibition to facilitate one-on-one negotiations between global buyers and film & television institutions.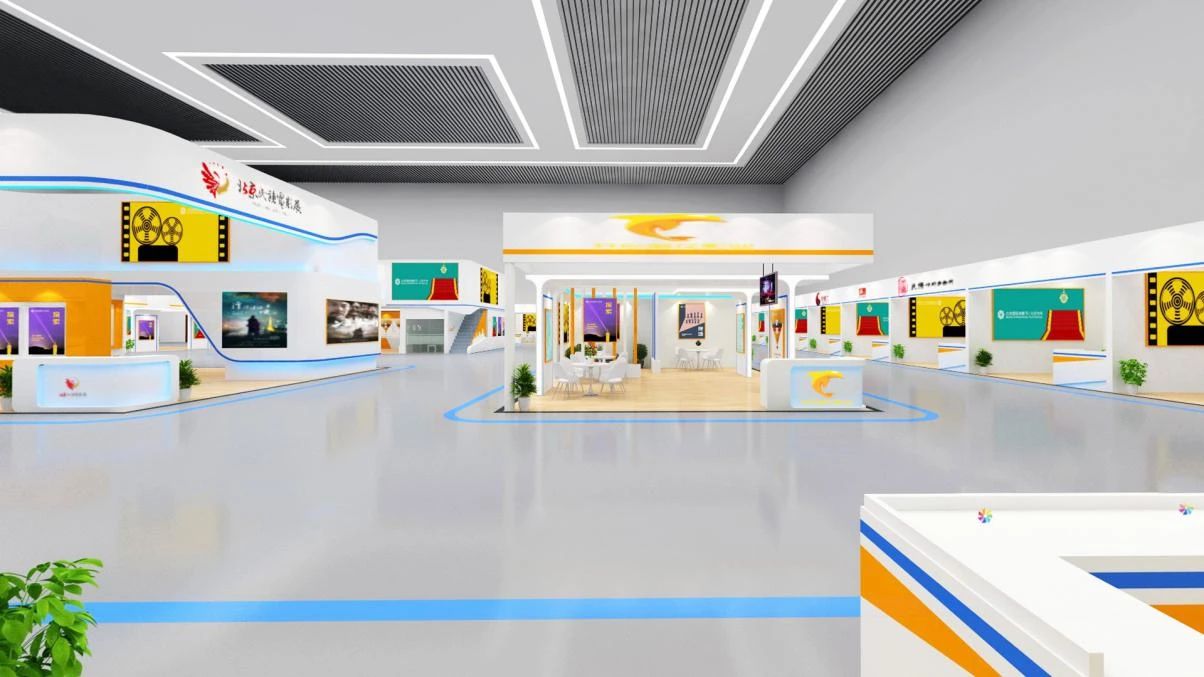 5. Beijing Film Market-Project Pitches: Lightening Film Dreams 
  The final-round Project Pitching of the 10th BJIFF took place today at the Beijing Yanqi Lake International Convention & Exhibition Center. The Project Pitches serves as an incubator of the BJIFF for potential young filmmakers. Selected film projects will be fully connected with factors along the film supply chain, and successfully incubated into prominent films with market potential.
  17 projects were shortlisted for the final-round Project Pitching. Chen Kuo-Fu, a famous director and producer, headed the jury consisting of Yong Mei, a renowned actress; and Deng Chao, a well-known actor, director and presenter.
  Through fierce competition, the results of the final-round Project Pitching rolled out:
  The Special Award went to HUIS; the Best Original Script Award to Aerial Pastoral by Grandpa; Projects with Greatest Commercial Potential to JIGME; the Best Creativity Award to GUIZHOU Rock n' Roll; the Most Investment Value Project Award to Life on Edge; the Team with Greatest Potential Award to Knock Knock; the Overseas Promotion Award to Tiger, Run, No Problem with Thought; the MPA Grand Award to ANA; and the Asia Pacific Special Cooperation Award to Life on Edge.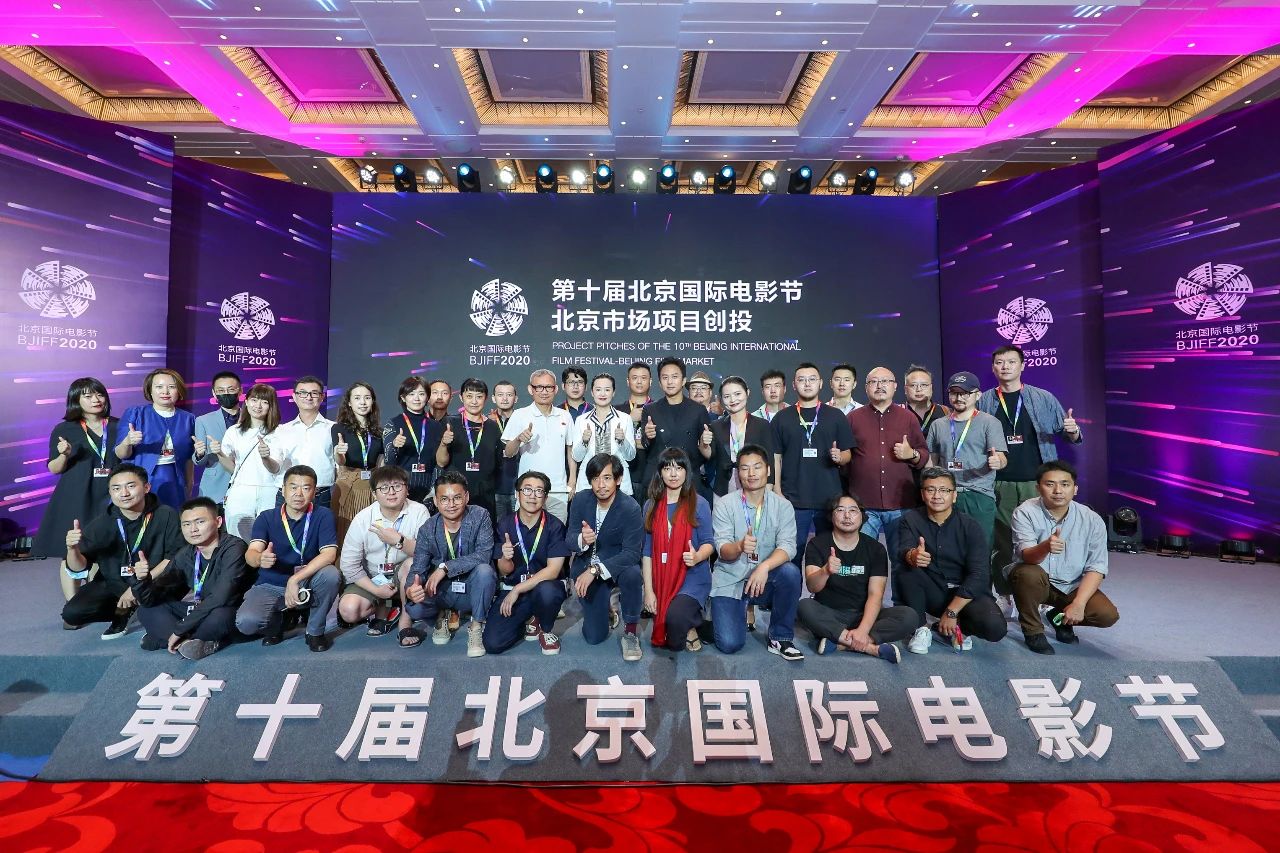 6. "Beijing Film Panorama": Endless Highlights & Hits
  On August 25, the Hit IMAX Theatres section of the Cinema Screenings of the BJIFF "Beijing Film Panorama" presented classic Forrest Gump; the "Global View" section presented Miracle in Cell No.7, a Turkish film telling a warm story between a young girl and her father; British romantic film Hope Gap; American romantic comedy film A Rainy Day in New York and Japanese romantic film Miyamoto, to feast your eyes on a variety of outstanding films in the Chinese Valentine's Day.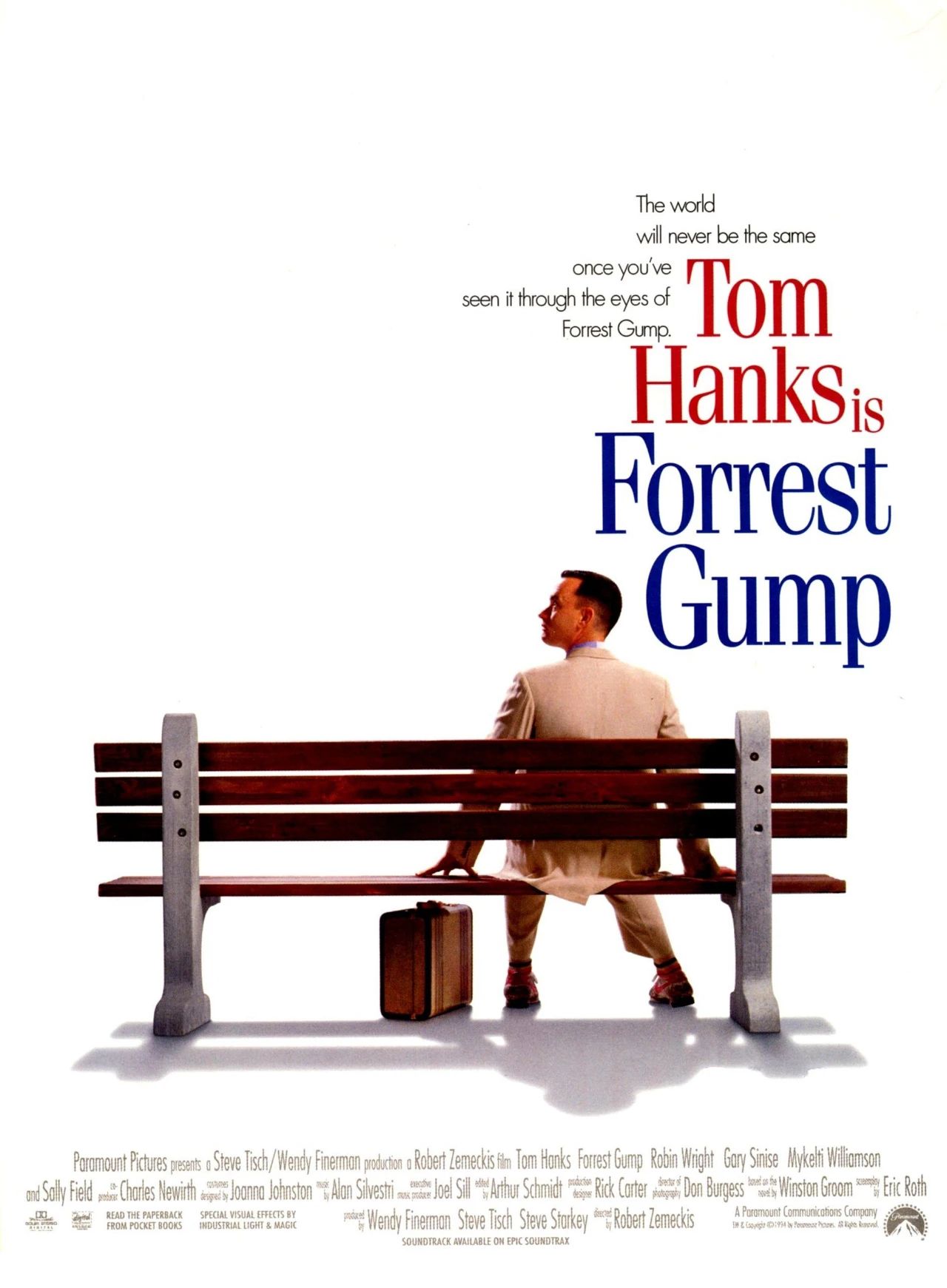 7. Meet-and-greet with Cast & Crew of A Trophy on the Sea  
  On August 25, the screening and meet-and-greet with the cast & crew of A Trophy on the Sea, a film screened during the 10th BJIFF took place at the Broadway Cinematheque.
  Director Ju Anqi and leading actress Li Mohan communicated with moderator Yang Yang and the audience.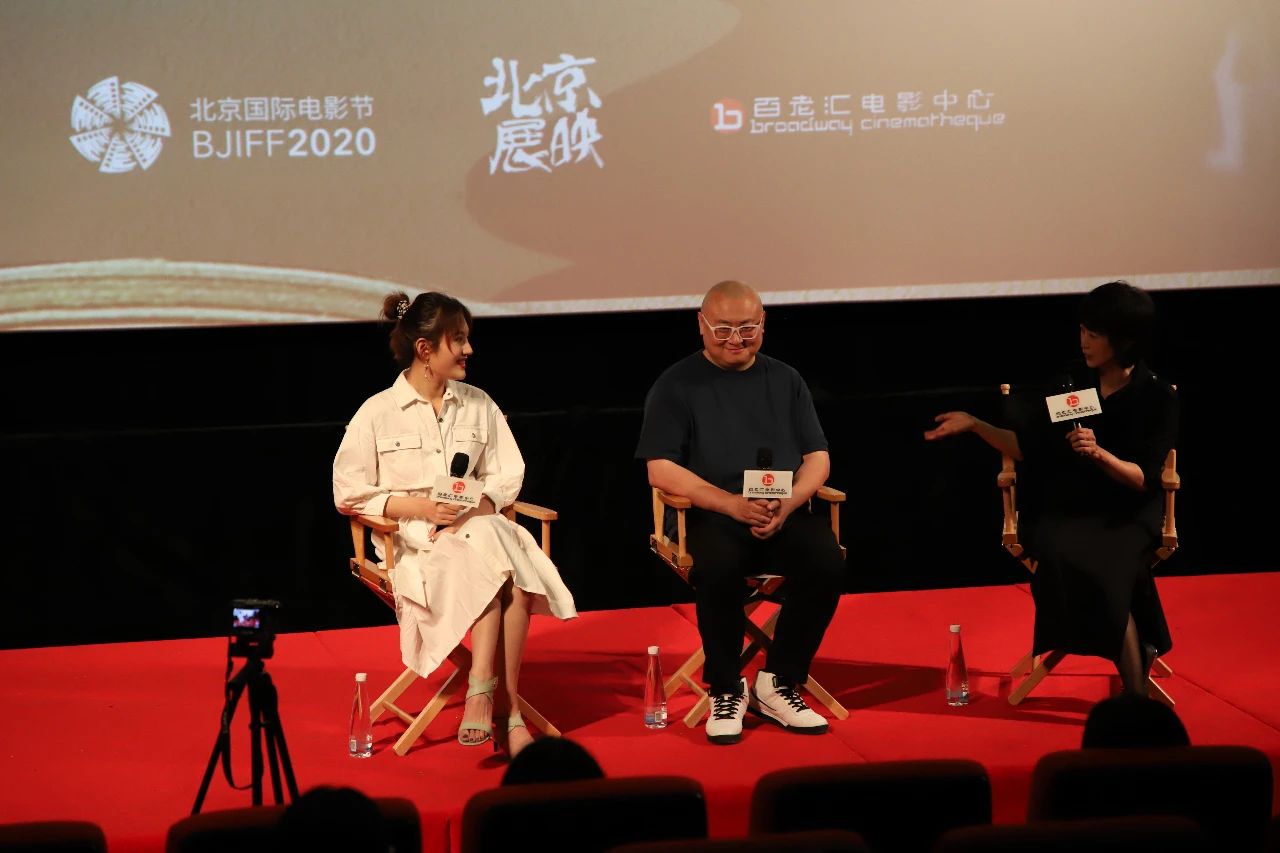 Surprisingly, Ju gave every fan asking a question with a film-based trophy autographed by him, which represents the continuity of the subject in reality and the director's feedback to fans coming for this film during the Chinese Valentine's Day.
  A Trophy on the Sea depicts the broken family of An Pengyuan and his failure as an actor.
  Tons of lens languages and dialogues in the film are self-mockery and teasing of filmmakers. Leading actress Li Mohan said the film depicts daily trivial. Just as its name suggests, the trophy represents people's self-recognition which cannot be received from others. In the Q&A session, the audience heaped praises on the new film, spontaneously reviewed There Is a Strong Wind in Beijing, a documentary directed by Ju in his early years and expressed great expectation for his proposed new film.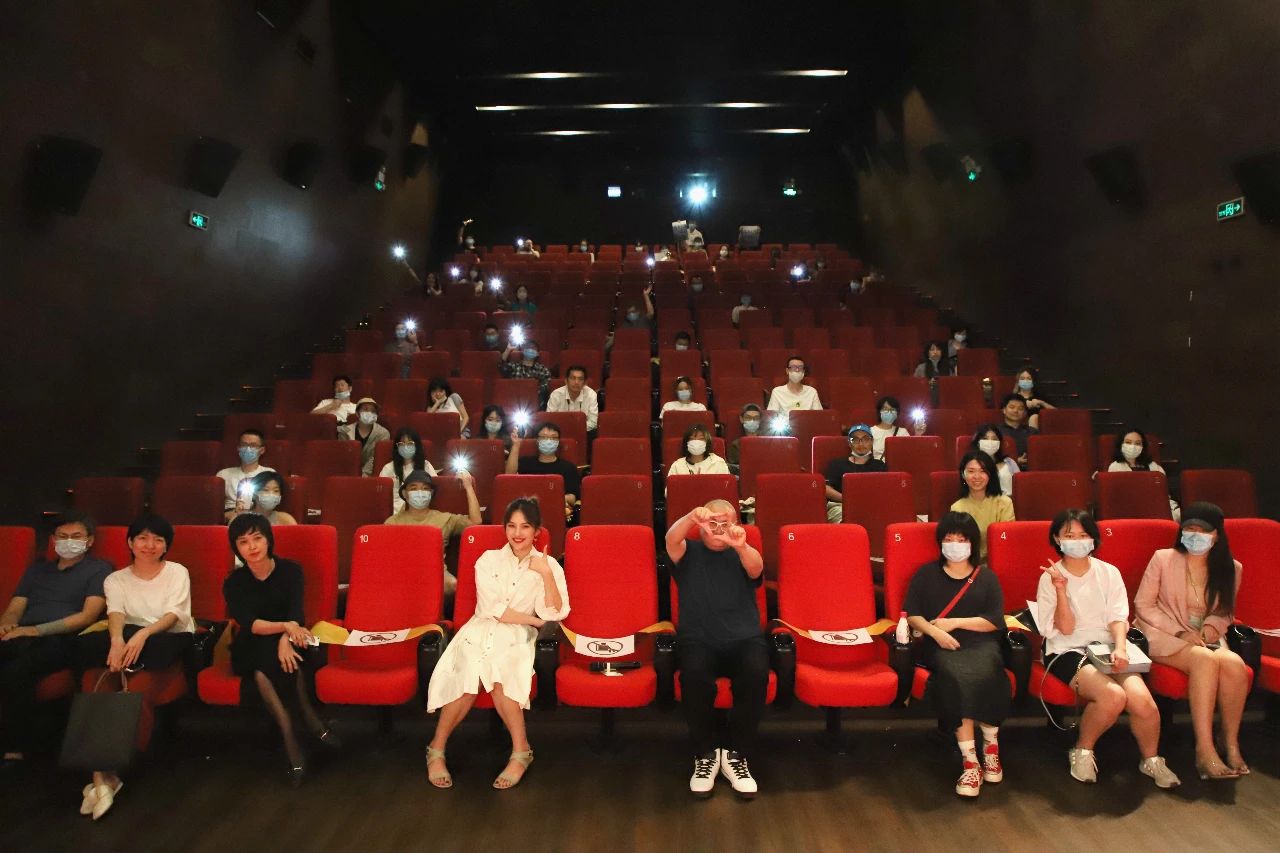 8. TV Screenings: Brilliance with Hits 
  Today TV Screenings presented Margarita, a Peruvian family comedy film apart from four Chinese hits - The Taking of Tiger Mountain, The Final Master, The Grandmaster and Wolf Totem.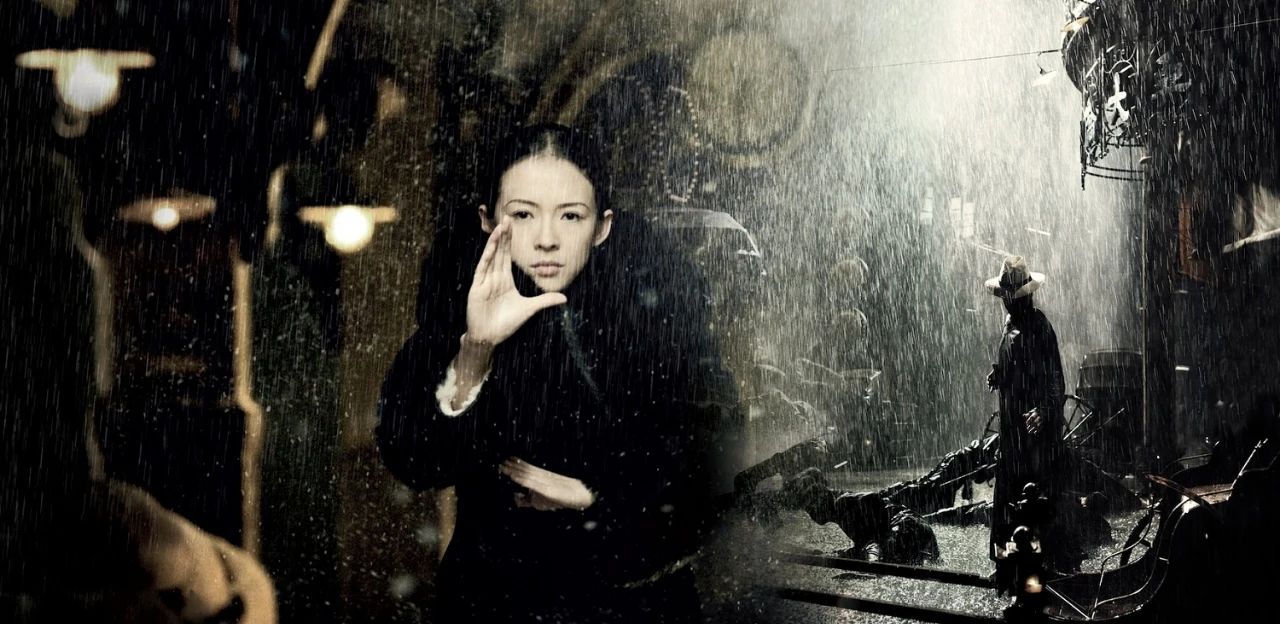 9. 4th Class of Online BJIFF: Beauty of Poetry in Like the Dyer's Hand  
  The BJIFF has launched a series of "Decade Moments Cinema" franchise classes online. A total of 11 classes are presented by experts and scholars from the China Film Art Research Center and Beijing Film Academy regarding the classic films screened in the Beijing Film Panorama of the 10th BJIFF, related filmmakers and behind-the-scene stories.
  The class today introduced Like the Dyer's Hand. Director Chen Chuanxing converts Du Fu's patriotism and ambition into the undertone of the biographical film of Ms. Ye Jiaying. Based on Du Fu's Eight Poems in the Autumn, musician Somei Satoh integrated elegant Tang Dynasty music and modern music to create music for the film in harmony with Ms. Ye Jiaying's rhythm of reciting ancient pomes.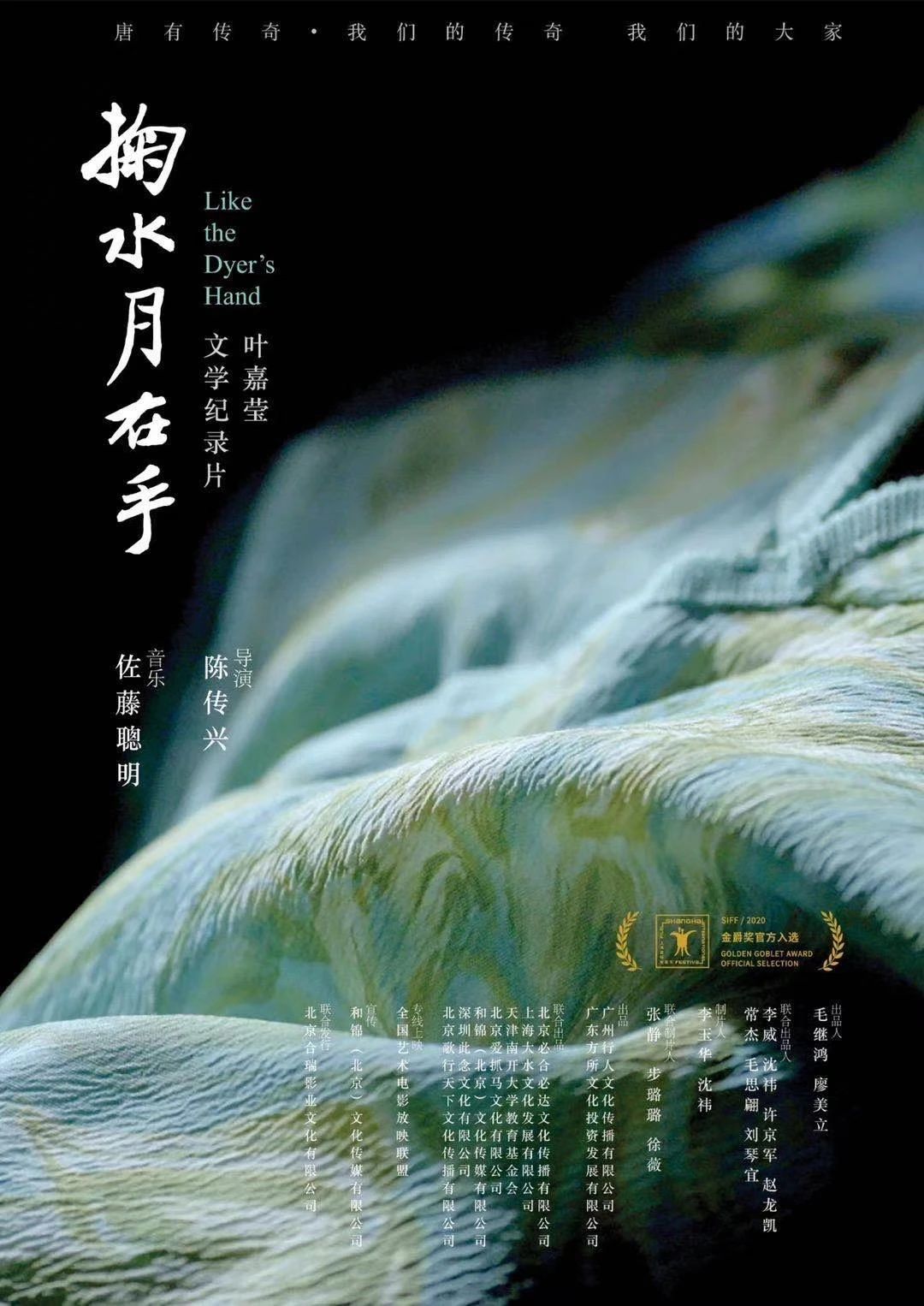 More classic films including the Cinema Paradiso, The Matrix, and Forrest Gump will be interpreted. The event will last till September 22.
  10. Online Screenings: Encountering Love during Story Collection  
  The Beijing Ethnic Film Festival of the 10th BJIFF Online Screenings presented romantic film Meiduo.
  Based on Ghee, a best-selling novel by Jiang Juechi, directed by young directress Guan Xi, the film tells a story of the female reporter Meido encountering Tibetan man Dawa during collecting stories in Tibet.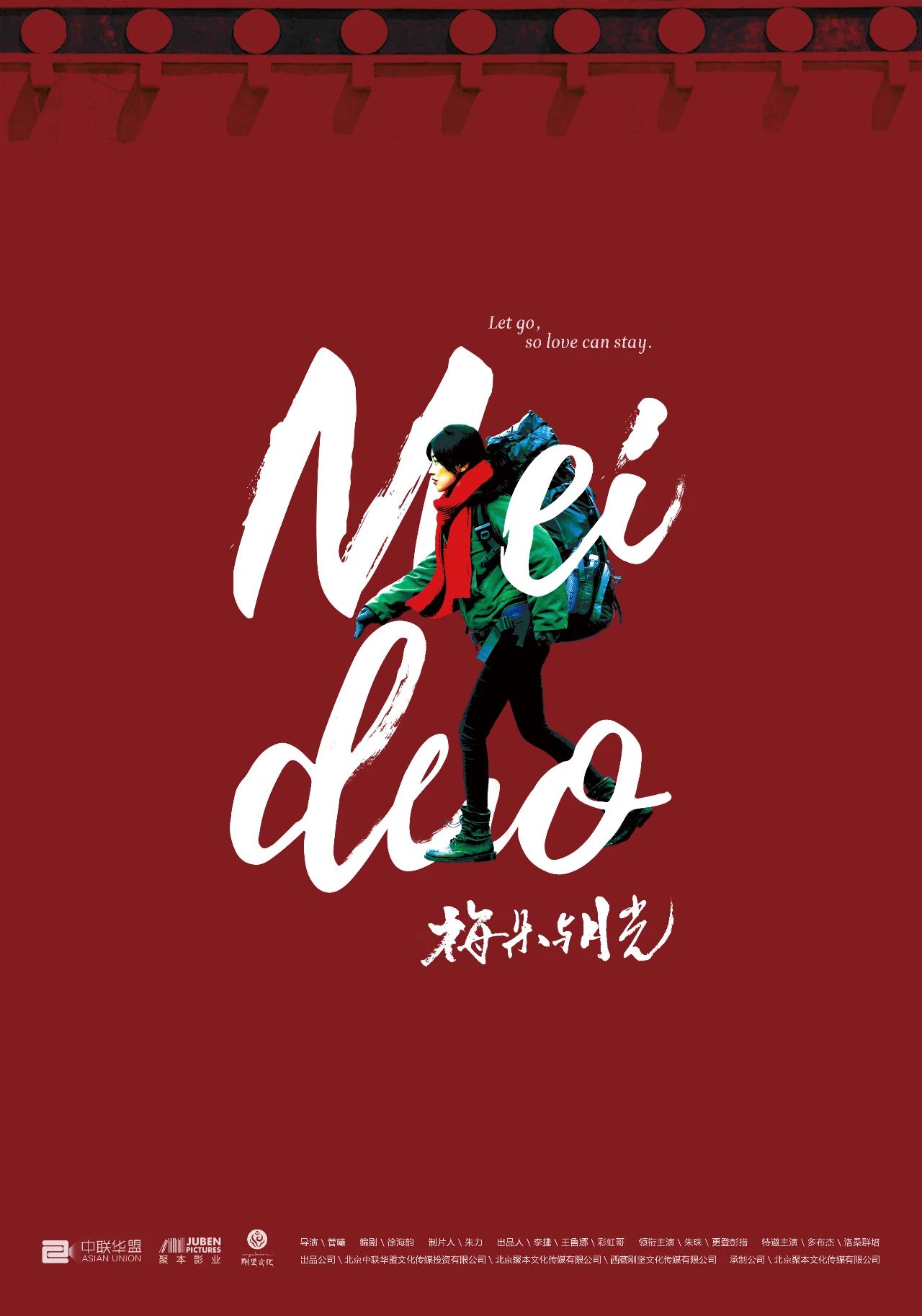 11. Outdoor Screenings: Up to Expectation in the Chinese Valentine's Day
  Today the 10th BJIFF Outdoor Screenings presented an activity themed "Chinese Valentine's Day", inviting fans to watch film Crazy Racer, as well as performances like ballad and talk show.