Beijing Film Market|It's A Date! Exhibitor Registration Starts for 12th BJIFF Beijing Film Market!
The Beijing Film Market Exhibition of the 12th Beijing International Film Festival (BJIFF) is to be held online in mid-to-late April 2022. Exhibitor registration is now in full swing.
BJIFF Beijing Film Market has seen a great success for online operation since the 10th edition in 2020. The 11th BJIFF recorded a total of 223 exhibitors with 470 projects. 33 pitching projects and 18 selected films were fully exhibited, and masses of companies reached intent of cooperation with project owners at Online BJIFF. Videos on International Project Pitches, Industry Conversations, Events & Activities and Contract Signing Ceremony were released online for those who failed to join us on site.
With full display of companies and projects, Online BJIFF provides exhibitors with more opportunities of cooperation.
Exhibitors can log on MyPage to view the information of all registered personnel and send e-mails for business negotiation, for which the Business Chatting System is an optimal choice for text/video conferences with exhibitors, project owners, attendees/buyers.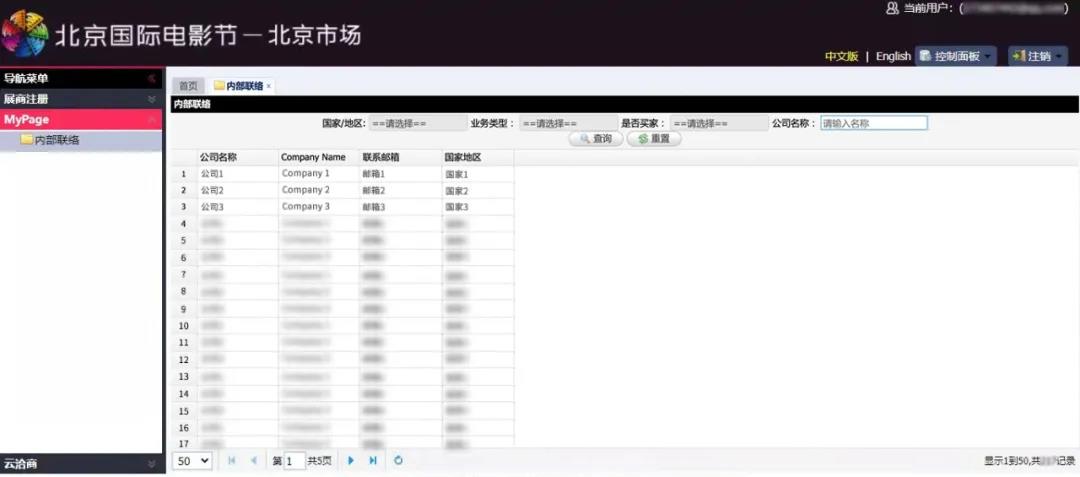 (Slide to view the next image)
At the 12th BJIFF, by means of digital display, Beijing Film Market Exhibition will invite more companies from all over the world to jointly build a powerful connection for domestic and overseas film markets, thus introducing more quality foreign contents to China and more outstanding Chinese films to the world. The Exhibition will open in mid-to-late April at
https://www.bjiff.com/marketonlineEn/
All the companies and institutions expecting to join the Exhibition need to complete online application at BJIFF official website (http://www.bjiff.com) by clicking "Market"-"Exhibitor Application".
Three types of booths are available online: Standard Booth, Special Booth and Joint Booth. The online application starts from December 23, 2021 to March 31, 2022.
We look forward to your presence at the Beijing Film Market Exhibition of the 12th BJIFF.